Abercrombie & Fitch has had plenty of scandals on its hands, but luckily this is not one of them.
Regardless, the real Abercrombie & Fitch has quickly stood up and denied the product originated from them. The company tells TMZ, "We do not condone racist language. This is a counterfeit website and we have initiated legal proceedings to shut it down."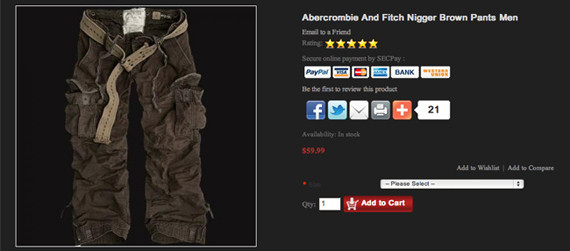 SUBSCRIBE AND FOLLOW
Get top stories and blog posts emailed to me each day. Newsletters may offer personalized content or advertisements.
Learn more