Pablo Picasso reportedly once said, "All children are artists. The problem is how to remain an artist once he grows up."
With this in mind, we are pleased to announced a new feature of HuffPost Arts: Instagram Spotlight. We just love the youth-centric iPhone feature that turns amateurs into artists with the click of a button. Instagram reminds us that even those who aren't working artists still have a vision worth sharing, and HuffPost Arts wants to provide a platform to these photographers who are moved by beautiful moments. We will be featuring our favorite gems on the site along with their stories and inspirations, and will continue to scour the web for budding photographers. If you think this could be you, keep being creative and we will find you!
Today we are featuring Anthony Danielle, a New Yorker with an eye for urban beauty.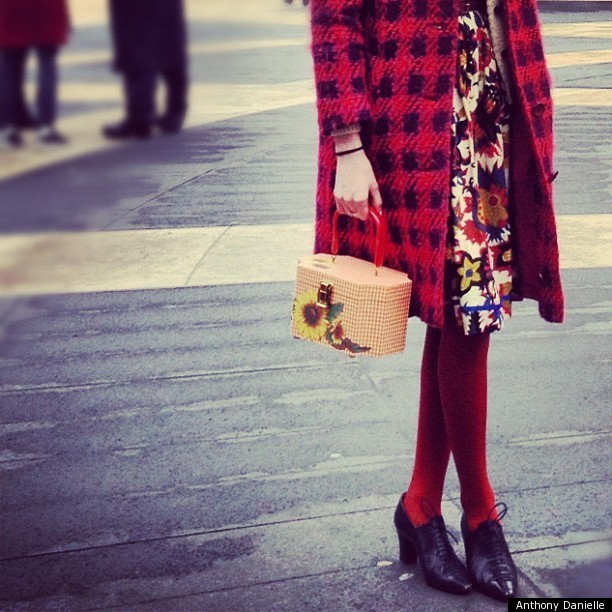 HP: Tell us about where are you from and your 'day job'. Are you a professional photographer, or is photography just a hobby for you?
AD: I'm born and raised on Long Island, NY and have worked in music publishing (dealing with copyrights and songwriters of legendary songs) since graduating from college in 2009. Photography is a hobby that has since turned into something more.
HP: When did you start using your phone as a camera?
AD: I bought the iPhone 4 when it came out in June 2010. It's the first real camera phone I'd ever owned.
HP: Who are your favorite people you follow on Instagram?
AD: Some of my favorite Instagramers in no particular order are @dutchie68, @cmykchicago, @nathparis, @chrisozer, @johndeguzman, @newyorkcity, @bindyboo, @samhorine, @thomas_k, @twheat, and @bridif - all for either their great iPhone photos or great personalities or both.
HP: What do you love most about New York?
AD: The community of people who inhabit it. No other place in the world features people from different walks of life quite like New York City. Working with the @instagramNYC community has been a great way to meet with other Instagramers who love NYC and Instagram like I do.
HP: Where is your favorite place to go to look for good shots?
AD: I don't have a particularly favorite place -- anywhere in NYC is good enough for me. I work in Midtown so most of my photos tend to be taken there but I don't need my arm twisted to walk through SoHo or along the High Line by any means.
See Anthony's New York moments below and follow him at @takinyerphoto.
I came across legendary NY Times fashion photographer Bill Cunningham and couldn't pass up the opportunity to shake his hand and thank him for the inspiration to which he replied, "Just look at all the subjects." Truer words, never spoken.

Walking through Madison Square Park, I saw this guy sitting here and thought, "People can relate to this."

I don't really look for photos - I like to think it's a bit more serendipitous than that. If you're well dressed, that appeals to a lot of people.

Where most traditional street photographers shoot in black and white - I prefer to shoot in color. To me, something gets lost when I use only black and white.

Just another only in NYC moment, when a person can beat on a snare drum with seemingly no cadence and get paid for it.

The two Fashion Week's in NYC are great, especially at Lincoln Center.

Saw this couple posing for wedding photos while I was walking on the High Line.

The couple with the Christmas inspired Empire State Building in the background is what NYC is all about, especially during the holidays.