Jon Hamm On Bullying (VIDEO)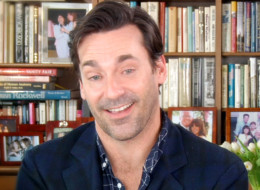 Jon Hamm, star of the hit television show "Mad Men", shares his thoughts and experiences on how to prevent bullying in schools.
For more information on bullying prevention and more videos, visit StopBullying.gov.
Are you a true "Mad Men" fan? Test your "Mad Men" knowledge here!
Add Marlo On Facebook:
Follow Marlo on Twitter:
Weekly Newsletter

Sign up to receive my email newsletter each week - It will keep you up-to-date on upcoming articles, Mondays with Marlo guests, videos, and more!

Sign up here