We already knew Victoria Beckham dresses were beloved by celebrities and fashion editors alike. But the British designer has gained a new fan base: royals.
Princess Madeleine of Sweden, the youngest daughter of King Gustaf and Queen Sylvia, got together for lunch and a photo opp today at the Royal Palace in Stockholm.
Together with Prince Charles and Camilla, who are visiting from the UK, Madeleine posed with her siblings Prince Carl Philip and Crown Princess Victoria, brother-in-law Prince Daniel and her parents. While most will probably focus on Victoria, who looked bright and springy in kelly green, we're freaking out about ever stylish Madeleine, who went short and flirty in a black Victoria Beckham design.
The youngest princess, who broke off her engagement back in 2010, is known as a rather fashion-forward royal -- perhaps she could recommend to the Duchess of Cambridge some nice Victoria Beckham Spring/Summer 2012 designs?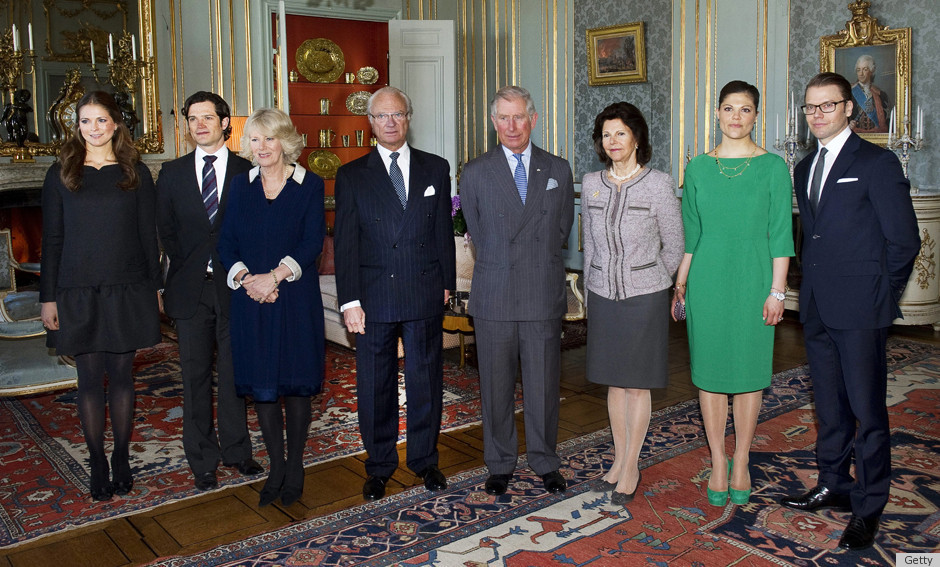 Princess MADELEINE style (CLONED)
At the American Scandinavian Society's 2011 Yule Ball at the Metropolitan Club in New York.

At the Swedish American Chamber of Commerce Pre-Conference gala dinner at the IAC Headquarters.

At the American-Scandinavian Foundation celebration of its 100th anniversary at Centennial Ball at The Hilton Hotel in NYC.

At a wedding dinner for Princess Charlene of Monaco and Prince Albert II of Monaco.

Celebrating the Monaco Royal Wedding.

Attending the Bicentennial Anniversary of the 1810 parliament session.

At the wedding of her sister, Crown Princess Victoria, to Daniel Westling.

At a gala concert in honor of the marriage of Crown Princess Victoria.

At the 2009 Nobel Prize Award Ceremony.

World Childhood Foundation American Anniversary Gala.

Announcing her engagement to Jonas Bergstrom outside Solliden Palace.

Celebrating Crown Princess Victoria's birthday at Victoriadagen.

Attending the 2008 Nobel Prize Award Ceremony.

At the opening of the new parliament in Stockholm.

At the opening of the Svigarde Bernadotte exhibition.

During a state dinner in honor of a visit from the Luxembourg family.

At the 2007 Nobel Foundation Awards Ceremony.

Celebrating Crown Princess Victoria's birthday.

Visiting Norway for King Harald the 5th's 70th birthday celebrations.

The 2006 Nobel Foundation Awards Ceremony.

At Crown Princess Victoria's Birthday Celebration.

At the Volvo Ocean Race Gala in New York.

In New York to board a World's Yacht in order to watch the Volvo Ocean Race.

Arriving at her father King Gustaf's 60th birthday dinner.