LA Riots 20-Year Anniversary: Los Angeles Magazine Profiles Witnesses Who Experienced The Riots Firsthand (PHOTOS)
The 20-year anniversary of the Los Angeles riots is approaching and many outlets, including The Huffington Post and Los Angeles magazine, will look back at one of the most historic and eye-opening events in our city's history. Scroll down to read two of LA's six profiles of people who were there on the ground during the riots.
Click here to see more of Los Angeles magazine's coverage of the anniversary of the Los Angeles riots and race in LA today. Be sure to check back with HuffPost LA in April for much more on the anniversary of the riots.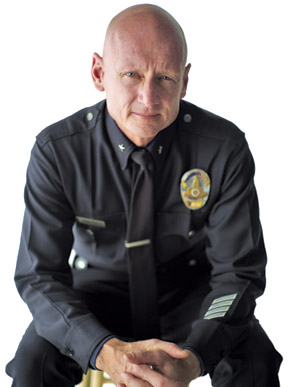 The Cop: Andrew Smith
We were patrolling four officers to a car, four cars in a trail. We'd find people with guns and have no mechanism to book them. So we'd take the guns and let them go. We didn't even respond to "shots heard"—shots were being heard everywhere. It wasn't clear what we were supposed to do. I think everybody on the street hated us. Kids would throw rocks at us. I grew up in a little Midwest town where we treated the police with respect, and they treated us the same. At Newton station I was shocked by guys I worked with, guys with zero respect for the people we policed, guys who have since retired or been fired. I'd apologize to someone on the street or offer help, and another officer would say, "Why do you talk to them like that? These aren't your friends or neighbors. These are just Newtonites." During the Rodney King trial, I knew it was going to be bad. I'd go on calls, and every TV was on, everyone glued to the trial. But I think I was alone in my feelings. I remember asking at one roll call, "If the trial goes wrong, can we get some counter-sniper training?" And the watch commander said, "Don't worry about it—nothing's going to happen."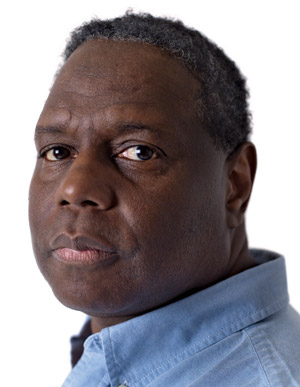 The Good Samaritan: Titus Murphy
I was watching TV with my girlfriend, Terri Barnett, and the helicopter pilot Bob Tur was describing something going on at an intersection. People were swarming into an area, stopping motorists, pulling them out. When they hit the truck driver with the brick, I decided I needed to help him. I just felt like he was being victimized, and he didn't even know why. Terri didn't want me to go alone, so she came along. As we got closer to Florence and Normandie, I saw the truck creeping down the street by itself. I pulled in front of the truck and told Terri, "If something happens to me, take off." I jumped on the truck's passenger running board and saw a lady--that was Lei Yuille--inside on the floor, trying to comfort Reginald Denny, who'd somehow crawled back into the cab. A big black guy who'd jumped up on the driver's running board was looking at me. I thought I'd have to take him down to get the truck out. I said, "What are you going to do?" He said, "What are you going to do?" I said, "I'm going to take this truck out of here!" He said, "I'm a truck driver." And that was Bobby Green. Bobby drove, but the truck was loaded down with rocks. There were people using sticks as weapons around us. I saw an LAPD cruiser coming toward us, so I climbed onto the hood of the truck, figuring if they saw me, we'd get help. Well, two officers looked straight at me and kept going. At Crenshaw we got some good speed. I told Bobby we needed to get to Daniel Freeman Hospital. Then a car pulls up beside me--it looked like it had more people in it than was possible. They were shooting in the air around us; they had sticks in the air. I remember thinking, "If I don't pretend I'm part of the mayhem, they're going to attack us." So I started beating on the truck like I was attacking it. I wanted them to think I was with them. It worked--they veered off and left. At Prairie, Bobby turned so fast, I almost came off the truck, but he never stopped once. When we pulled into Daniel Freeman, blood was shooting ten inches out of Denny's mouth, and I ran for the paramedics. They saved him. I went home. I stood outside my grocery store, and it was on fire. People were running and robbing--it was a free-for-all. I'm thinking, "This is Los Angeles. This cannot be happening."