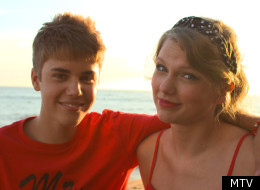 "Mad Men" is back ... and TV just keeps getting better this week with the return of HBO's "Game of Thrones" on Sunday. The second season of the series will cover the second book of George R.R. Martin's "A Song of Ice and Fire" series called "A Clash of Kings." Season 2 will see many fan favorite characters come to life, including Jon Snow's love Ygritte ("Downton Abbey's" Rose Leslie) and Lady Margaery Tyrell ("The Tudors'" Natalie Dormer) who is promised to Renly Baratheon.
And in a wait longer, but not quite as critically-acclaimed as that for "Mad Men" Season 5, after five prank-free years, MTV's "Punk'd" is back on Thursday... with a twist. Instead of Ashton Kutcher doing all the dirty work, the return of "Punk'd" will feature a different celebrity host each episode, including Justin Bieber, Miley Cyrus and Kellan Lutz.
On the other side of the reality TV spectrum, "Brooklyn 11223," a docu-series chronicling the lives of a close-knit group of friends living in Brooklyn premieres on Monday. The series promises tons of drama ("Jersey Shore"-style) as viewersget an inside look at the neighborhoods of Bay Ridge, Coney Island, Brighton Beach, Bensonhurst and Gravesend.
And after seeing a ratings dip last week, "Community" is back for a third try. Will it rack up more viewers this time around?
Check out our slideshow to see what else is worth watching this week.
"Alcatraz" (8 p.m. ET on Fox) two-hour season finale The ratings aren't great for J.J. Abrams' latest mystery series, but the show has been building momentum in recent weeks thanks to its deepening mythology. Doc and Rebecca close in on a man who may be the key to revealing the secrets behind all the returning criminals. Meanwhile, Hauser makes a discovery beneath the halls of Alcatraz that brings him ever closer to the truth. Then, revealing doors are opened and lives hang in the balance as Rebecca will stop at nothing in pursuit of the man who killed her partner: her grandfather, Tommy Madsen.

"Make It Or Break It" (9 p.m. ET on ABC Family) season premiere Payson, Kaylie and Lauren are one step closer to making their dream of Olympic Gold a reality, but first they must endure eight weeks at the USA Training Center to make the final cut. With a new coach, new rivals, and new distractions, the girls must really up their game. Payson tries to focus on her training after receiving upsetting news, Kaylie feels torn between her boyfriend and her teammates, and Lauren worries that her new custom-created perfume is giving her dizzy spells.

"Smash" (10 p.m. ET on NBC) The team deals with the aftermath of the workshop. Ivy remains in the dark about her fate, while Derek recruits Karen to help him steal the musical from Tom and Julia. Eileen must face up to her ex-husband, Jerry, when their daughter Katie (guest star Grace Gummer -- daughter of Meryl Streep) pays a surprise visit from India

"Brooklyn 11223" (11 p.m. ET on Oxygen) In the premiere episode of Oxygen's new docu-series, viewers are introduced to the close-knit Brooklyn neighborhoods of Bay Ridge, Coney Island, Brighton Beach, Bensonhurst and Gravesend. The episode provides a look into the lives of a group of twentysomething friends whose once rock-solid friendships have been torn apart by betrayal. It fast forwards to their lives today, and demonstrates how transformed their have all become.

"Raising Hope" (8 p.m. ET on Fox) When attention-seeking Sarah Louise (guest star Vivica A. Fox) announces her plans to run for another term as chairperson of the Natesville church group, Burt decides to run against her. To test Burt's ability to handle a community task, Sarah Louise assigns him pig-sitting duties for a blind church member. But when the guide pig accidentally becomes family dinner, Burt must find and train a replacement pig before Sarah Louise finds out and ruins his chances of being elected.

"Ringer" (9 p.m. ET on The CW) Are Bridget and Siobhan finally going to come face-to-face? Bridget decides that the only way she will feel safe is if she testifies against Bodaway Macawi. Agent Machado gets suspended from the FBI, while Henry grows impatient with Siobhan's plan and tells her she needs to let go of her revenge plot or they cannot be together.

"Best Ink" (10 p.m. ET on Oxygen) series premiere With nothing but their needles, ink, and passion, ten respected tattoo artists from across the country compete over eight episodes for $100,000 and a cover and feature spread in Tattoo magazine. Each artist produces bona fide masterpieces on skin -- a permanence rarely seen in the reality competition world. The indelible body art will be created for, and on, real people in a variety of challenges designed to showcase the artists' talents. The contestants are guided through the competition by television host and recording artist Kimberly Caldwell. After each challenge, the head judge, world-renowned tattoo artist Joe Capobianco, along with international pinup model and tattoo shop owner Sabina Kelley and a rotating guest judge, critique the artists' work to find the most skilled tattooist.

"Happy Endings" (9.30 p.m. ET on ABC) What starts out a white lie on Penny's part to avoid an annoying childhood friend (guest star Mary Elizabeth Ellis) snowballs out of control as the whole gang is caught up: Jane fakes a pregnancy (complete with fake baby shower), Dave pretends he's terminally ill and Alex fakes a change in sexual orientation. Meanwhile, Max and Dave's lonely landlord (guest star Ben Falcone), jealous of their active love lives, looks for ways to evict them -- until he takes a shine to Alex.

"Whitechapel" (10 p.m. ET on BBC America) season premiere From the producers of "Downton Abbey," the new season will find Detective Inspector Joseph Chandler (Rupert Penry-Jones), Detective Sergeant Miles (Phil Davis) and Edward Buchan (Steve Pemberton) spreading their investigations beyond the boundaries of East London's Whitechapel, as they peel back layers of the East End's most gruesome history.

"My Crazy Obsession" (10.30 p.m. ET on TLC) season finale A man's sizeable collection of aviation memorabilia features a life-size replica of a first-class cabin from the 1970s in his garage, and a woman's obsession with her pet capybara extends to teaching it tricks and taking it for walks.

"Community" (8 p.m. ET on NBC) In the first episode of a two-parter, as the new Greendale Subway shop opens in the cafeteria, Shirley, Pierce and Britta plot to bring about its early demise. Vice Dean Laybourne (guest star John Goodman) makes another attempt to get Troy to join the Air Conditioning Repair Annex, while Abed and Troy find themselves at odds over their competing pillow and blanket forts. And while "Community" deserves all the support it can get, I would be remiss if I didn't mention that "The Big Bang Theory" features a vocal appearance by Leonard Nimoy in its return tonight.

"Awake" (10 p.m. ET on NBC) Detective Britten suddenly becomes a suspect in his own case when an FBI agent questions his methods of tracking down a serial killer thought to be dead. Meanwhile, in the wake of her son's death, Hannah is finding comfort in exploring the possibility of moving to Oregon and going back to school. Both Dr. Lee and Dr. Evans believe that if Britten moves out of Los Angeles that his healing will progress and that his dreams will disappear.

"Punk'd" (10 p.m. ET on MTV) season premiere The ubiquitous pranking show returns for the first time since 2007, with former mastermind Ashton Kutcher handing over hosting duties to a different celebrity each week. Joining previously announced celebrity hosts Justin Bieber, Miley Cyrus, Kellan Lutz, Bam Margera, Hayden Panettiere, "Punk'd" alumni Dax Shepard, and Tyler, The Creator, are Nick Cannon, Lucy Hale and Heather Morris. The ranks of unsuspecting celebrity marks include Dianna Agron, Ron Artest, Lauren Conrad, Zac Efron, Shenae Grimes, Ian Harding, Vanessa Hudgens, Josh Hutcherson, "Jersey Shore's" Ronnie Ortiz-Magro, Chloe Moretz, New Boyz, Nicole "Snooki" Polizzi, Emma Roberts Taylor Swift and more.

"Nikita" (8 p.m. ET on The CW) Amanda and Ari set up a board meeting with Zetrov and prepare to take over the company. After a heated face-to-face confrontation between Nikita and Amanda, Nikita recalls what Amanda was like when she was first brought to Division. Meanwhile, Alex surprises Ari by showing up at the board meeting with an old and powerful friend.

"Fringe" (9 p.m. ET on Fox) The Fringe team faces a case that appears familiar to Peter. Strangely, it takes place in this world.

"Spartacus: Vengeance" (10 p.m. ET on Starz) season finale Dwindling supplies and a superior Roman enemy brings the rebellion to its knees. Spartacus must restore hope to his people, as they careen towards their final confrontation with Glaber's army. The episode is followed by a preview of Starz's sumptuous new period drama "Magic City," set in 1959 Miami and starring Jeffrey Dean Morgan.

"Merlin" (10 p.m. ET on SyFy) season finale Merlin makes a plan to restore Arthur's confidence, but can they retake Camelot from Morgana's clutches?

"Kids' Choice Awards 2012" (8 p.m. ET on Nickelodeon) special presentation Remarkable perhaps only because Will Smith is hosting and some of your favorite celebrities are primed to get slimed, some fans will still be pleased to hear that One Direction and Katy Perry are set to perform.

"Once Upon a Time" (8 p.m. ET on ABC) Emma continues her exhaustive search for evidence that will prove Mary Margaret's innocence in the murder of David's wife, Kathryn. Meanwhile, in the fairytale land that was and before evil blackened her soul, Regina must choose between betraying her mother, Cora (Barbara Hershey), and marrying for true love, or betrothing royalty and living a regal - but loveless - life; and the event that caused the Evil Queen to loathe Snow White is revealed.

"Game of Thrones" (9 p.m. ET on HBO) season premiere The lavish fantasy drama makes its long-awaited return, and having seen it, I can vouch that it's a stunning and worthy distillation of the first few chapters of the book and an epic reintroduction to the series. In King's Landing, the coveted Iron Throne is occupied by cruel young Joffrey, counseled by his conniving mother Cersei and his uncle Tyrion, who has been appointed Hand of the King. But the Lannister hold on the Throne is under assault on many fronts. Robb Stark, son of Ned Stark, seeks autonomy in the North and has taken Cersei's brother Jaime prisoner in battle. Daenerys Targaryen looks to shore up her depleted power in the East with her three newborn dragons. Stannis Baratheon, brother of the late King Robert, rejects Joffrey's legitimacy and aligns with a powerful priestess to raise a naval attack. And Renly, Stannis' charismatic brother, has maintained his own claim since fleeing King's Landing. In the meantime, a new leader is rising among the wildlings North of the Wall, adding fresh perils for Jon Snow and the order of the Night's Watch.

"Shameless" (9 p.m. ET on Showtime) season finale Jimmy decides that Fiona needs to meet his family after getting back into her good graces; Frank plots to free Monica from the psychiatric facility; and Ian runs into the man that he slept with. Elsewhere, Jody and Shiela attempt to hide Karen's newborn, while dearly departed Eddie's insurance check finally arrives. Followed by the finales of "House of Lies" and "Californication."