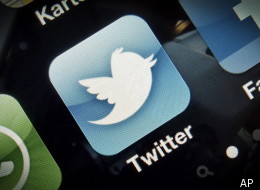 So you have a Twitter and Facebook account. Great! But what exactly are you doing with it?
Turns out, many nonprofits are not effectively using these tools to gain and connect with supporters, a new study by Bridgespan.org reveals.
"In the rush to 'go social,' many nonprofits are failing to think through their strategy," the authors note in "Tweeting For A Better World."
Users aren't going to Twitter and Facebook to hear press-release speak. They want genuine, community-minded engagement that inspires conversation and a reason to get involved in a cause.
Sound daunting? It doesn't have to be.
Read through our slideshow below of Bridgespan's top 5 social-media tips that will help you recruit new fans, spread your message and better engage with your current supporters.
SLIDESHOW:
Social Media Tips For Nonprofits
Twitter isn't the place to regurgitate press releases or get donors to fork over big donations. However, it is the perfect place to embrace new supporters and get them excited about fresh initiatives. Educators 4 Excellence (E4E), for example, -- an organization run entirely by teachers -- successfully used its Twitter account to reach out to educators to join its mission, according to Briddgespan.org. Educators saw E4E for what it is, a movement that is genuinely committed to getting teachers to fight for policies that will best improve students' academic achievement.

Not sure what your followers want to hear from you? Just ask! Use surveys, interviews and focus groups to find out what your target audience wants to see in their newsfeed. Green City Force found this out by asking the simple question, "How do you want to be contacted?," according to Bridgespan. The organization, which prepares young people from low-income backgrounds for sustainable careers, learned that its alumni actually want more than just Facebook and Twitter updates. It's now developing individualized plans for alumni engagement.

Keeping tabs on your massive number of Facebook fans and Twitter followers won't suffice, Bridgespan.org advises. How many people are commenting on your blog posts? How many are re-tweeting your messages and sharing your stories with others? Once you've determined those figures, set the bar even higher. Try to increase the click-through rate to your website from Facebook and Twitter by 100 percent. Aim to get the number of online signups from the Facebook landing tab up by 10 members a month. Focus on increasing your Facebook likes and Twitter followers by 50 percent over the next six months.

Signing up for Facebook and Twitter may be free, but the time it takes to maintain these accounts can be overwhelming. To make sure your staff is devoting an appropriate amount of energy to your social-media community, set realistic goals, Bridgespan.org advises. Organizations should spend between two and six hours a week posting to Facebook and Twitter, Bridegspan recommends, and one to four hours a week responding to comments. While Facebook Insights and Google Analytics are free, it may be worthwhile to invest in webinars and social-media strategists to maximize your outreach.

Don't just stick with the same old posting strategy just because it's worked a few times. Experiment with different ways of engaging with your followers, Bridgespan.org suggests. Ask questions and put polls at the end of your updates. Assess your success with the number of likes, reads and shares, but also make sure to use link trackers and Facebook Insights.