Heidi Klum may be facing some personal drama, but the fashion superstar seemed calm, cool and collected as she enjoyed some outdoor time with her family on Tuesday.
Klum was all smiles as she joined her children -- Leni, 7; Henry, 6; Johan, 5; and Lou, 2 -- and her parents, Gunther and Erna, at a Santa Monica, Calif., park. The family was even spotted making daisy chains while sitting in the grass.
"I don't want to talk positively or negatively about the ups and downs that we had," she said in Elle's April 2012 issue. "Every couple goes through things. Unfortunately, we're in the public, so the highs are out there. But I don't think it's necessary—especially for our children—to have the lows being printed in magazines and talked about."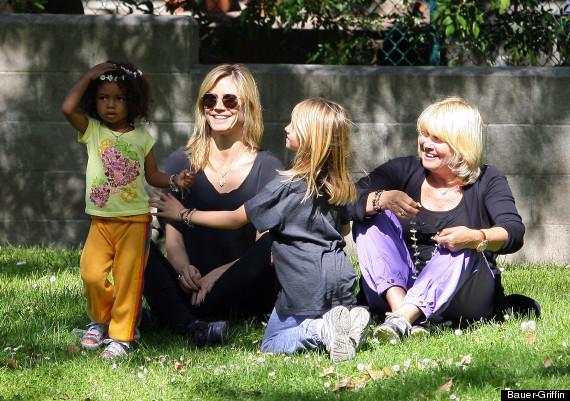 SUBSCRIBE AND FOLLOW
Get top stories and blog posts emailed to me each day. Newsletters may offer personalized content or advertisements.
Learn more