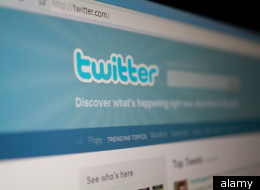 A man was arrested in Kuwait Tuesday for allegedly Tweeting negative remarks regarding the Prophet Muhammad.
The man, identified as Hamad Al-Naqi by the Kuwait Times, was taken into custody by Kuwaiti authorities for blasphemy against the Islamic prophet.
Al-Naqi denied sending the messages and said his Twitter account was hacked, but Gulf News reports he later took responsibility for the actions.
In a statement, the Interior Ministry said it vowed to "show zero tolerance in combating such serious offenses," Reuters reports.
Some lawmakers called for Al-Naqi's arrest and punishment after news of his allegedly slanderous remarks spread, according to a previous report by the Kuwait Times. Officials even threatened to organize protests if proper actions weren't taken against the man.
The Tweets in question are reminiscent of a previous incident involving Saudi Arabian journalist Hamza Kashgari, who had Tweeted about a fictional conversation with the Prophet Muhammed, the Next Web reports. Kashgari faced severe backlash before he reportedly apologized for the messages.