The Afghan Girls Who Live As Boys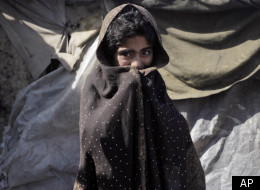 When Azita Rafhat, a former member of the Afghan parliament, gets her daughters ready for school, she dresses one of the girls differently.
Three of her daughters are clothed in white garments and their heads covered with white scarves, but a fourth girl, Mehrnoush, is dressed in a suit and tie. When they get outside, Mehrnoush is no longer a girl but a boy named Mehran.