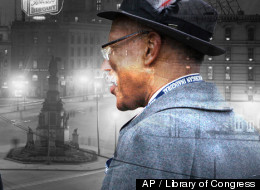 Detroit City Council is set to convene a special session Thursday to review a financial stability agreement between the city and the state.
(SCROLL DOWN FOR UPDATES)
Staff for Council and Mayor Dave Bing have been working with state officials to draft the proposal.
"It won't get fixed overnight, but our partnership with the State will drive us as we remedy our financial crisis," Bing said in a statement. The mayor is currently recovering from emergency intestine surgery at Henry Ford Hospital.
According to the mayor's statement, the proposal would create a financial advisory board, with some appointees from the state, as well as a Project Implementation Office and Project Manager. The city would be required to adopt a three-year budget.
The statement from Bing's office also noted the agreement would "[preserve] Charter and Executive and Legislative powers, including allowing the Mayor to hire his own executive staff" and secure commitments from the state for legislative support on improving key services and collecting city taxes.
According to the Detroit News, which obtained a copy of the document, it also calls for specific labor agreement provisions that union leaders are already calling "union-busting"
The agreement, obtained by The Detroit News, calls for a contract to be built off a single template for all unions, including police and fire. It would call for:

-- New hires to pay into 401(k) accounts instead of pensions.

-- Promotions based on merit, not seniority.

-- Restricting bumping rights, no striking and no blocking privatization.

Sources have told The News that the state's ability to restructure union contracts is key to any agreement.
City Council will begin meeting at 4:10 p.m. to discuss the document. Stick with HuffPost Detroit for updates.
The consent agreement removes Detroit's duty to bargain under the Public Employee Relations Act, meaning it could do away with contracts and collective bargaining for city employees -- perhaps indefinitely.
"Pursuant to Public Act 4, 30 days after the effective date, the city is not subject to PERA for remaining term of the agreement."
The term of the agreement is murky and fixed to the city's general fund balance and credit rating. Detroit can only get out of the agreement if it shows three straight years of a positive general fund balance or two straight years of a Triple-B or higher credit rating.