Steven Tyler Talks Sobriety On 'Ellen' (VIDEO)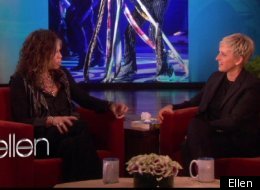 Rock star, Steven Tyler is celebrating more than just the upcoming release of Aerosmith's first album in eight years.
The singer opened up to Ellen DeGeneres about his battle with drug addiction and why he's chosen to stay sober. Watch the above video for Tyler's thoughts on addiction and why he chose to move on.