If Ann Curry's shoes are anything to go by, the "Today" host is not taking Katie Couric's week-long appearance on ABC rival "Good Morning America" lightly.
Curry sported some rather bold footwear during Monday's program, creating quite the buzz on Twitter. She rocked a pair of suede colorblock platform pumps that featured not one, not two, not three, but four different spring colors. Designed by Brian Atwood, the shoes made quite the statement paired with her hot pink dress.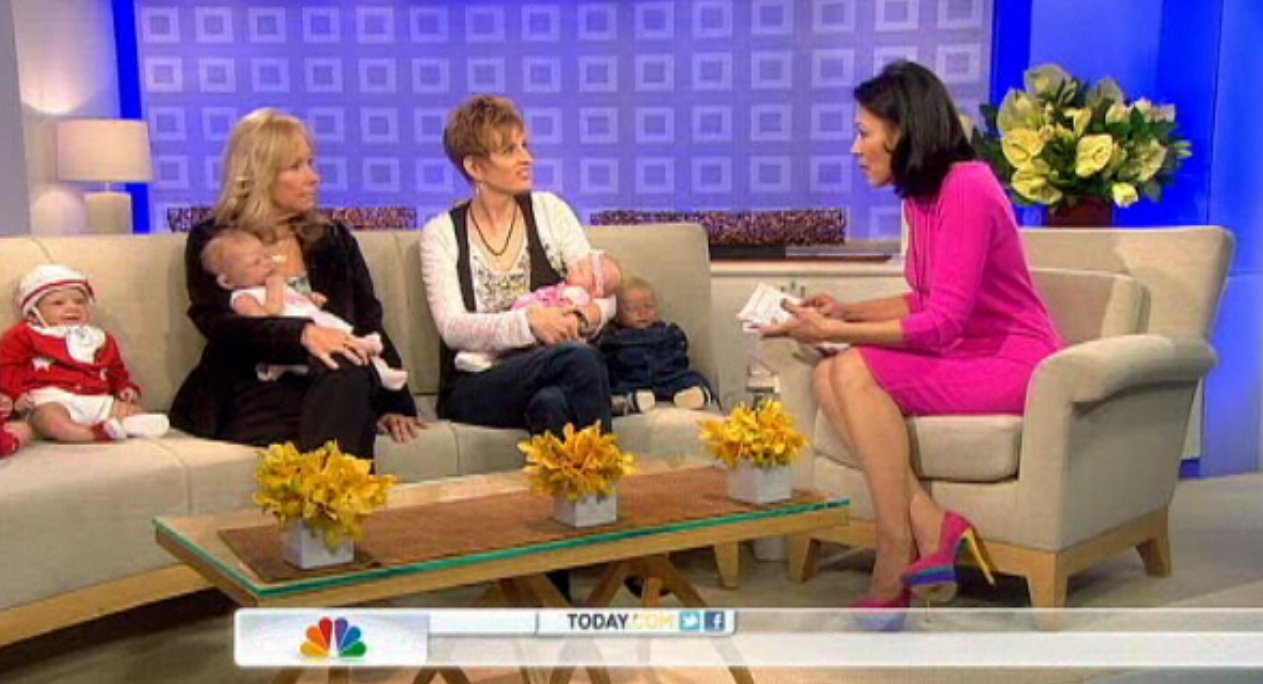 In response to ABC's announcement that Couric was co-hosting "GMA" for the entire week, "Today" scrambled to stack its show by booking high profile guest-hosts like Sarah Palin and planting surprises, like the return of former "Today" host Meredith Vieira.
Are you a fan of the colorblock shoe trend? Vote in the poll below.