Burger King is not often associated with deftly-applied makeup, yet some clever ad company decided to take a risk. The result is a rather stunning photo from Burger King Netherlands that shows the beauty of a cheeseburger...on someone's eye.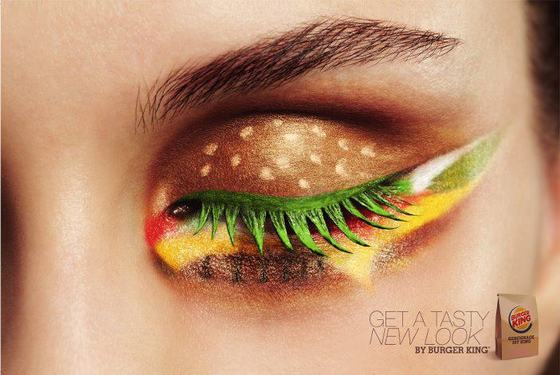 SUBSCRIBE AND FOLLOW
Get top stories and blog posts emailed to me each day. Newsletters may offer personalized content or advertisements.
Learn more