Throughout the month of April, Illegal Pete's is giving customers the chance to donate in three ways: Illegal Pete's will automatically donate $1 to The Joshua School every time a customer smothers their burrito. Customers can also donate $1 directly in exchange for a leaf that can be signed and displayed in support of the campaign. Customers using "Pete's Mobile," Illegal Pete's mobile ordering app, can also round up the cost of their order as a straight donation to The Joshua School.
Later in the month, Illegal Pete's will also be hosting two benefit concerts at their University of Denver location on Evans Ave. First, on Saturday, April 14 at 8 p.m. Illegal Pete's DU will host a concert featuring the music of Days of Rae and Robert Harrison with $15 all you can drink Coors Light and $25 all you can drink Odell's. Then on Thursday, April 26 at 9 p.m., a second show at the DU location will feature live music from The Epilogues.
LOOK: Illegal Pete's/Joshua School flyer for the "Smother Autism" campaign: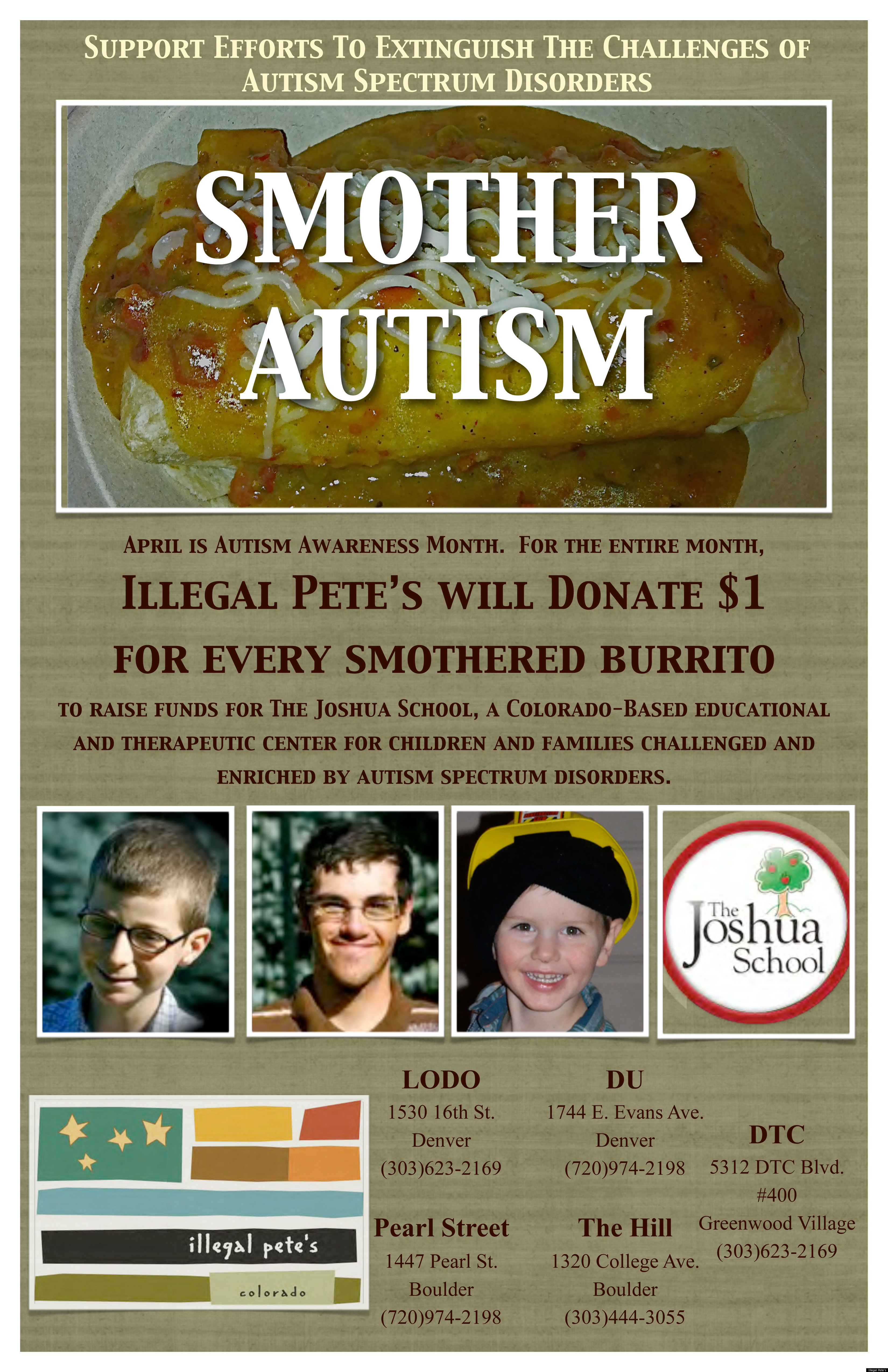 SUBSCRIBE AND FOLLOW
Get top stories and blog posts emailed to me each day. Newsletters may offer personalized content or advertisements.
Learn more