When we say "appliqué" what's the first thing that comes to mind? A Maude-esque 70's maxi skirt bedecked with butterflies? Or perhaps you're having flash back to an arts-and-crafts class where you learned to sew on patches. (Hello, Girl Scouts!)
Though it has unfortunate associations, appliqué (the technique where a cut-out pattern is sewn on top of a garment) can be done stylishly. The evidence: Dolce & Gabbana's spring 2012 collection, where delicate floral embellishments "softened" the structured '50s-inspired silhouettes. And appliqués can also have versatile appeal. If your style is more
classic, see how Sofia Loren wore it as a delicate pattern on a bustier dress. But for a modern look, take a cue from Elle Fanning and her Marc Jacobs dress with heavier, cascading floral embellishments.
If you're still wondering how to incorporate appliqué into your wardrobe, check out these pointers:
1. It's not just for night. While most appliqué is seen on formal gowns, this season there are many options that have got the look, from tops to denim shorts that are meant to be worn during the day.
2. Scale is important. Appliqués, when too big or bunched too tightly on a fitted dress, will look over-the-top. It's important to find a piece with embellishments that are equally dispersed or placed only on a section of the garment.
3. Consider location. Appliqués call attention to wherever they are so, if you're self-conscious of your bust, steer clear of ones that go on the neckline as they will accentuate (not in a flattering manner) and draw attention to the area.
4. Check workmanship. The appliquéd pieces shouldn't be falling off the dress or creating fray.
And if you want to see applique in action, check out our favorite looks of the season.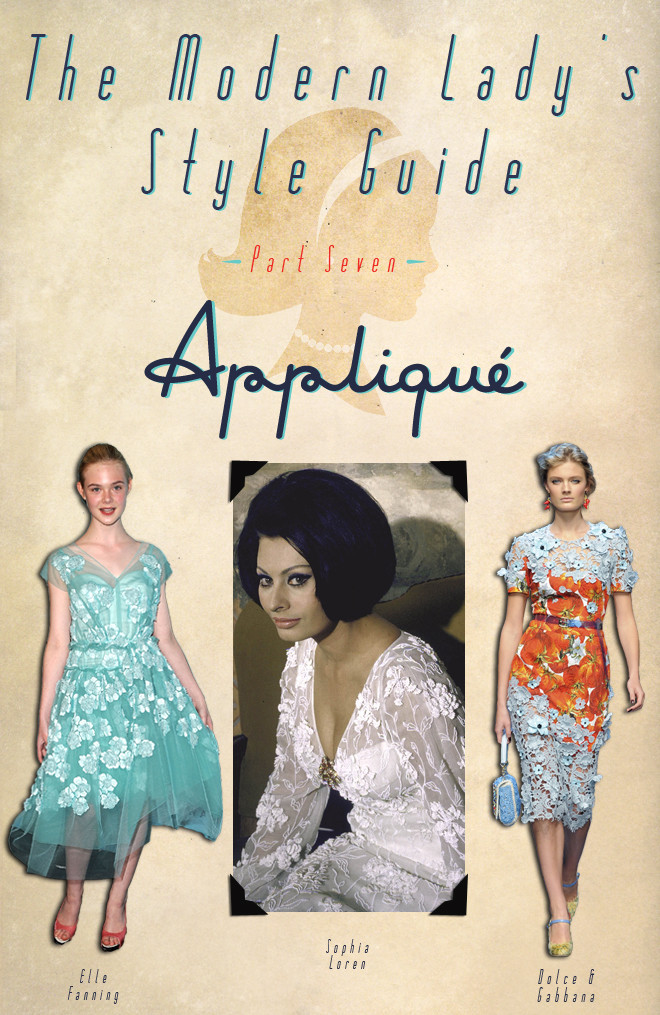 Getty/GoRunway, Art by Bobby Doherty
Want more? Be sure to check out Stylelist on Twitter, Facebook and Pinterest.