Cutlery has never looked so cute! Organize your table settings with this cute Craft Of The Day. Perfect for parties or picnics, these paper cutlery pouches only take minutes to make and instantly liven up the look of your table. Just print out the free template and you're ready to get started. Keep reading for the how-to.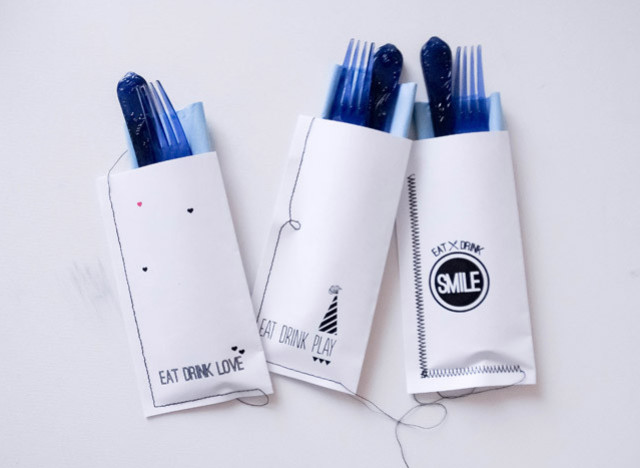 Photo by Sibylle of Funky Time for Today's Creative Blog
What You'll Need:
White paper
A printer
Sewing materials
Scissors
Glue
Template
How To Make It:
1. Download the template. Print out each design onto a clean sheet of paper.
2. Fold your paper in half so that the design is on one side.
3. Sew along the bottom and side edges of the paper to make a pouch. Not comfortable using a sewing machine? Glue along the sides of the pouch instead.
4. Insert your forks, knives, spoons and napkins and use them to set the table.
For the full tutorial, visit Today's Creative Blog. And, be sure to check out the other great crafts in our Craft Of The Day slideshow below.
PHOTO GALLERIES
Craft Of The Day