"A Look Back" is a daily column that highlights a moment from fashion's fabulous past. Today's pick is of Gwyneth Paltrow in 1996. The actress went on to star in "Shakespeare in Love," for which she would win an Academy Award, Golden Globe and Screen Actor's Guild award in 1998, but she had already been receiving major fashion cred for her minimalist ensembles. I don't think I'm alone in my desire to own all of the monochromatic outfits she wears in "Great Expectations". Since then, the singer, cleanse enthusiast and face of both Coach and Estée Lauder has married Coldplay frontman Chris Martin, penned a cookbook and made an Emmy award winning guest appearance on "Glee." No wonder her lifestyle site Goop.com is so popular: there seems to be nothing she can't do. Do you think she maintained her sleek style amidst all the extracurricular activities?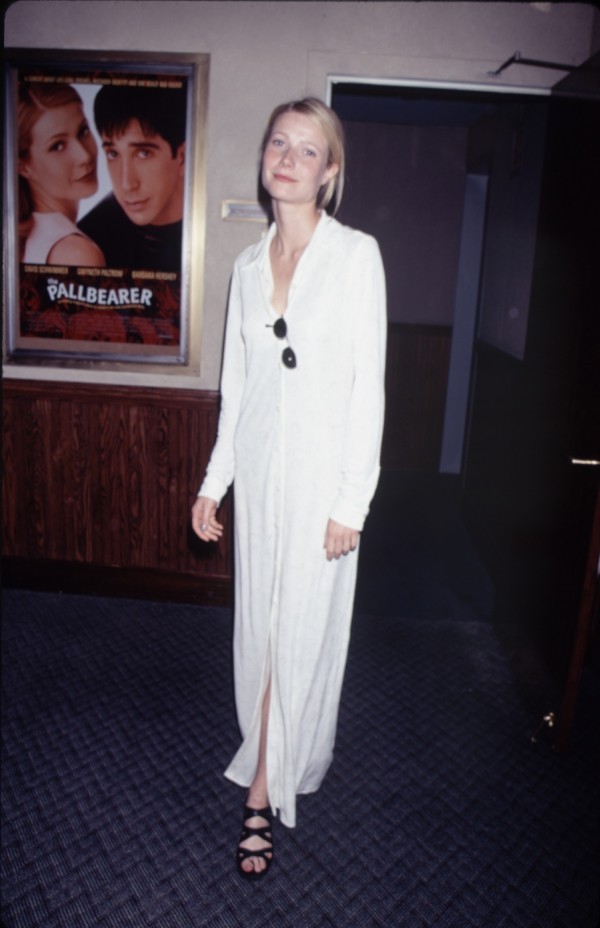 Getty Images
Shop the look and check out more from our A Look Back archives: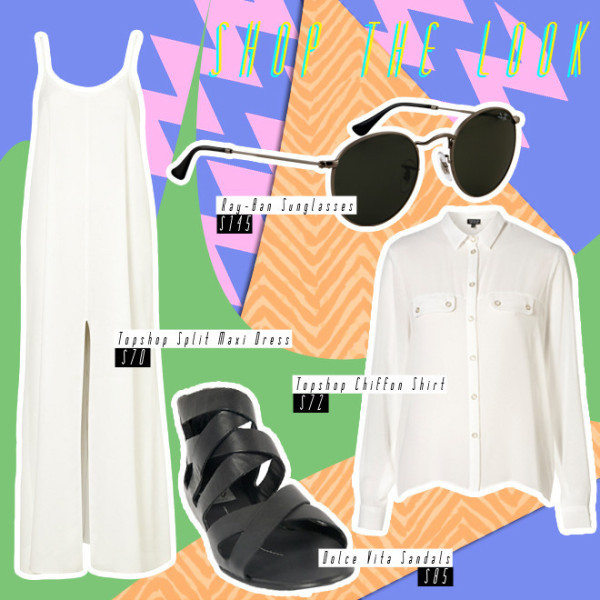 Topshop Split Maxi Dress, Ray-Ban Sunglasses, Topshop Chiffon Shirt, Dolce Vita Sandals
PHOTO GALLERIES
A Look Back
Want more? Be sure to check out Stylelist on Twitter, Facebook and Pinterest.