They say a little black dress is the most versatile item in a girl's wardrobe, but it should never be used like this.
An Illinois man dressed in his most revealing formal attire exposed himself to children in an East Moline park, according to a press release obtained by The Huffington Post.
Authorities arrested Keith Fehr after responding to a call around 5 p.m. The suspect, who celebrated his 50th birthday in prison as a result of his arrest, was reportedly wearing a little black cocktail dress that exposed a little too much of his genitals.
"The whole school knows about it," one of the boys at the park told Fox 18. "He's a creeper."
A photograph following the arrest shows the suspect modeling a black, v-neck, short-sleeved dress that falls just a few inches above his knees.
Fehr is charged with one misdemeanor count of public indecency and one misdemeanor count of sexual exploitation of a child.
He is being held at Rock Island County Jail where bond is set at $2,500.
LOOK: Police photograph of Keith Fehr: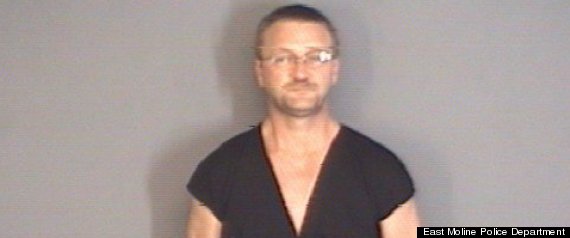 Check Out Our Dumb Crime Gallery:
Dumb Criminals: Mugshot Gallery
SUBSCRIBE AND FOLLOW
Get top stories and blog posts emailed to me each day. Newsletters may offer personalized content or advertisements.
Learn more