Give an old flower pot a bright boost with this cute and colorful Craft Of The Day. A fresh coat of paint is all it takes to make a terracotta planter look brand new for spring. For a unique touch, try adding a fun zig zag ribbon to make your pot really pop. Keep reading for the how-to.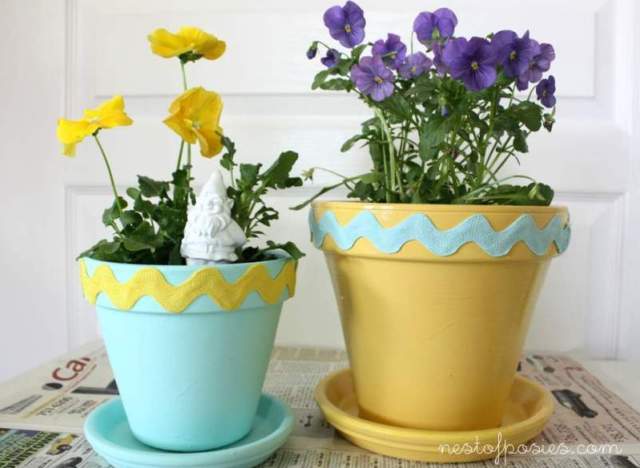 Photo by Kellie Tate of Nest Of Posies
What You'll Need:
A flower pot
Spray paint
Water seal
Ribbon or Ric-Rac
Hot glue gun
How To Make It:
1. Spray paint your flower pot in whatever color you like and let it dry.
2. Cover your pot in a water seal to prevent your paint from chipping.
3. Measure out a piece of ribbon or Ric-Rac that will fit along the top edge of your pot.
4. Hot glue the ribbon in place.
For a full tutorial, visit Nest Of Posies. And, be sure to check out the other great crafts in our Craft Of The Day slideshow below.
PHOTO GALLERIES
Craft Of The Day