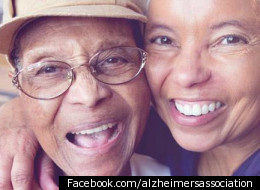 According to a new study, employees of nonprofits are happy to be there.
But who's the happiest?
The Nonprofit Times 2012 Best Nonprofits to Work For ranked the top 50 do-gooder organizations to work for with regard to the following areas: leadership and planning, corporate culture and communications, role satisfaction, work environment, relationship with supervisor, training and development, pay and benefits, and overall employee engagement.
Overall, 84 percent of respondents had positive things to say. Susan Springer, director of workplace assessments for Best Companies Group, pointed out that employees at most nonprofits express higher levels of satisfaction in general. "I got to thinking, and in particular we see a high level of engagement from employees of nonprofits" compared to other industries, she told the Nonprofit Times. "This particular group [nonprofit employees] is very dedicated to the mission: helping people, making a difference, whether locally, nationally or internationally. There's something that's intrinsically satisfying about it."
Which nonprofit earned the No. 1 spot? Click through the slideshow below to find out and then check out the full list at the Nonprofit Times.
SLIDESHOW:
From organizing family trips to Disney World, to arranging meetings with big-time celebrities, the Make-A-Wish Foundation makes dreams come true for terminally ill children. To get involved, click here.

Focusing on pressing environmental issues, including curbing global warming and reviving the world's oceans, the Natural Resources Defense Council is committed to protecting the world's most precious resources. To get involved with the organization, click here.

The Animal Legal Defense Fund fights for the protection of animals through the emerging field of animal law. To donate to ALDF, click here.

The New Jersey Society of Certified Public Accountants organizes volunteer opportunities, including mentoring and answering the public's tax questions, for people working in the industry. To get involved with the organization, click here.

The Grand Rapids Community Foundation gives grants to people and organizations working to improve their community by addressing both present needs and future goals. To donate, click here.

The Alzheimer's Association funds research on the disease and advocates early brain health -- the organization also has a Helpline, support groups and education programs for those suffering from or aiding those with alzheimer's. To donate to the Alzheimer's Association, click here.

Working in over 30 countries, SightLife funds and performs simple surgeries to men, women and children that restore sight through partnerships with eye banks. To get involved, click here.

DoSomething.org gives out grants to young, socially active people trying to make changes both locally or on a global level. It gives out awards, hosts conferences and gets celebrities on board for raising awareness about social issues. To get involved with the organization, click here.

While many community foundations fund organizations that make change, the Brighton Center of Newport, Ky., strives for independence and self-sufficiency -- offering support classes, education and leadership opportunities to families and individuals in need. To donate to the Brighton Center, click here.

For the second year in a row, the Wounded Warrior Project was named the best nonprofit in the country to work for. WWP focuses its programming on mind, body, economic empowerment and engagement, and strives to get communities involved in the lives of veterans as well. To get involved with the Wounded Warrior Project, click here.