9 Barbies Based On Books (PHOTOS)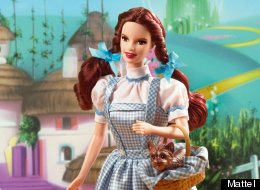 When Mattel announced they were creating a Katniss Everdeen Barbie doll (of "The Hunger Games" series fame), we were overjoyed.
It also got us thinking: Are there even more Barbie dolls based on books? Actually, yes, there are quite a few, and they're all really awesome. Too bad most of them are no longer available.
Here are 9 that we found: