Baby Blue isn't the only fab thing Beyonce has been toting around these days.
The superstar has been spotted carrying a bold and beautiful colorful tote while soaking up the sun in St. Barts this week.
The Olivia Harris by Joy Gryson knit lambskin tote is clearly a hit--the "Love On Top" singer has worn it every day of the trip thus far.
And we can't blame her, the roomy bag is hitting two major spring trends: woven detailing and colorblocking, which includes the hue of the year: Tangerine Tango.
Tis' the season for eye-catching carryalls and Bey's vibrant tote just made the top of must-have list!
Here's a look at Beyonce rockin her colorful tote...and check out our favorite bags from the Olivia Harris by Joy Gryson spring collection in the slideshow below.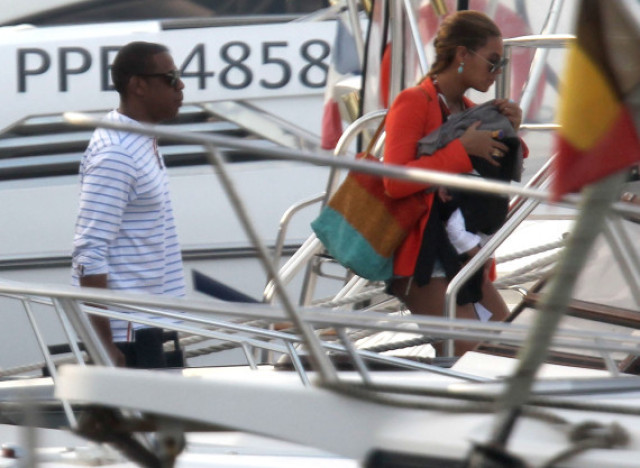 SUBSCRIBE TO & FOLLOW BLACK VOICES
Stay plugged in with the stories on black life and culture that matter. Learn more