We love the seamless look of this unusual "Estrella" coffee table, which almost looks like a piece of paper balancing on four corners. Made from bent, laminated plywood by CustomMade designer Kino Guerin, it's one piece that's sure to grab attention.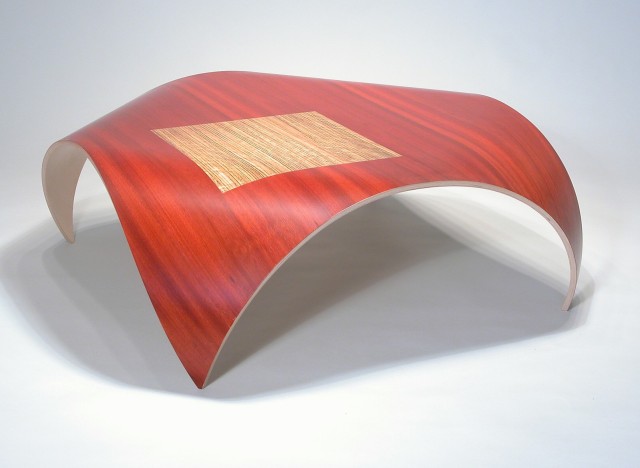 Photo by CustomMade artisan Kino Guerin
While the sleek lines and clean design of this low-lying table make it stand out, it's the colorful two-tone wood finishes that make the smooth surface really shine. It's just bold enough to liven up the living room without adding too much drama. Pair it with neutral colors and simple furnishings for a look that feels sleek and modern. Or, add a few coffee table books on top to make it appear more homey. Either way, we think this table would make a beautiful addition to your home no matter what your design style.
Want to see more? Visit CustomMade to browse for more of these amazing and unique works, or check out these other creations in the slideshow below.
Have something to say? Be sure to check out Stylelist Home on Twitter, Facebook and Pinterest.