"A Look Back" is a daily column that highlights a moment from fashion's fabulous past. Today's pick is of Elizabeth Montgomery circa 1960 posing in a striped dress or romper. As one of the original '60s television housewives, Ms. Montgomery portrayed Samantha Stephens, a suburban witch married to a mortal, on "Bewitched" (think: Betty Draper meets Bella Swan). What do you think of her enchanting ensemble?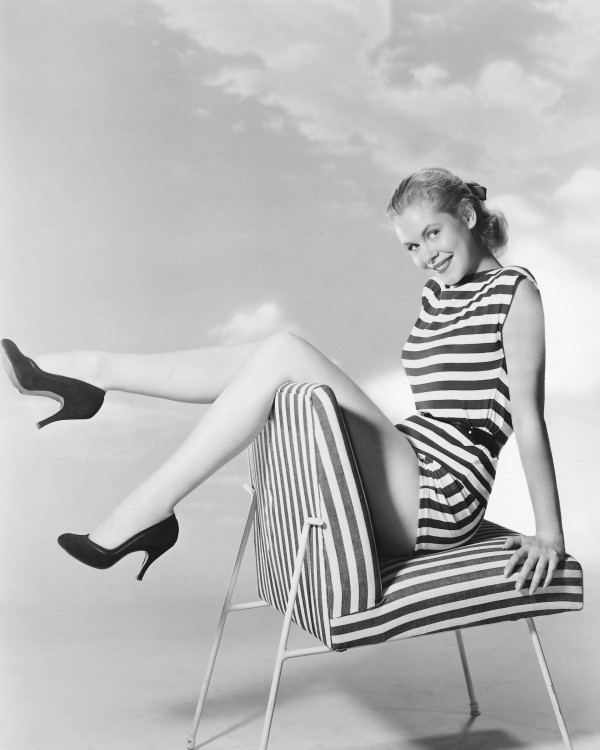 Getty Images
Shop the look and check out more from our A Look Back archives: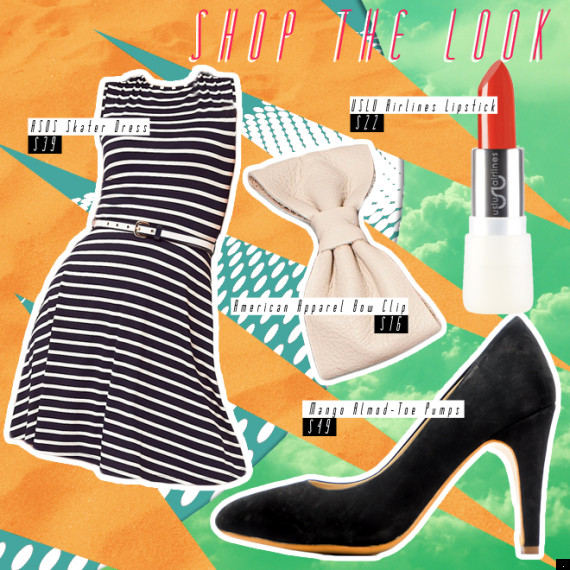 ASOS Skater Dress With Belt, American Apparel Leather Bow Clip, Mango Almod-Toe Pumps, Uslu Airlines Lipstick TOR
PHOTO GALLERIES
A Look Back
Want more? Be sure to check out Stylelist on Twitter, Facebook and Pinterest.