The Highest-Paying Colleges: American Association of University Professors Study 2012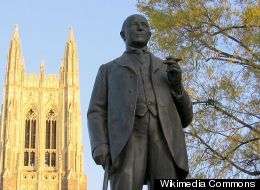 The average full professor at Harvard University makes slightly less than $200,000 a year, according to a new survey from the American Association of University Professors.
Sounds like a lot of money, right? Overall, however, the AAUP reports the average salary for full-time faculty members rose 1.8 percent from the previous year, falling well short of the increase in the cost of living. Tuition prices have risen two, three, or four times quicker than increases in pay for teaching faculty. The AAUP also said they noticed schools are employing more of their teaching staff as part-time instructors, rather than making them associate or full professors.
Take a peak at the 10 best paying college for full professors:
Highest Paying Colleges profs 2012 AAUP survey
The average full professor makes $198,400. Associate professors can also make $120,900, while assistant profs can get $109,800. Photo Credit: Flickr, Carol Mitchell: Flickr, Carol Mitchell

Full profs make around $197,800. Associate and assistant professors also earn as much as $125,000 and $99,000. Photo Credit: Beraldo LealBeraldo Leal

Full profs make an average of $197,800. Associate and assistants make an average of $114,100 and $102,600. Photo Credit: Phil Scoville

Full professors make an average of $195,400. Associate and assistant profs make around $131,200 and $109,800. Photo Credit: Flickr cytech

Assistant and associate profs make an average of $123,700 and $94,200. Photo Credit: antonioG4

Associate and assistant profs make $106,100 and $99,700. Photo Credit: Flickr wallyg

Full professors make around $181,600. Associate and assistant profs make an average of $117,800 and $112,300. Photo Credit: Lisa Cee

Full profs make around $180,400. Associate and assistant profs make an average of $108,600 and $89,700. Photo Credit: Adam Solomon

Full professors earn an average of $175,300, while associate profs get $114,500. Assistant profs make around $96,000. Photo Credit: NPatrick6

Full professors make an average of $172,800. Associate profs get $121,300 and assistant profs make around $111,300. Photo Credit: JoeInSouthernCA