Selena Gomez has one dedicated boyfriend.
The actress's beau of more than a year, Justin Bieber, tells Seventeen magazine, "I'm just trying to make [Selena] happy, that's all. I think it's important to make all women feel like they're princesses, because every girl is a princess. I'm serious."
"A lot of times, when artists grow older, they lose their younger fans because they're just trying to get older fans. But if you try to make good music, then you'll just appease everybody," he told the magazine. "I just want to make music that's good for everybody."
Making good music is what Bieber takes seriously and he's aware that his young fan base isn't scoring him any cool points with male listeners, but it's a challenge he's ready to accept.
"I feel like it's my responsibility to be the greatest I can be. If I start making terrible music, I don't expect people to like me. If I'm making great music and there's no reason for people to dislike me, that's when it's going to make me upset," he recently told Complex magazine. "People just need to take a chance and listen. If they don't want to take a chance, then I don't know. That's going to be the biggest problem, to make them feel like it's cool for them to like my music."
PHOTO: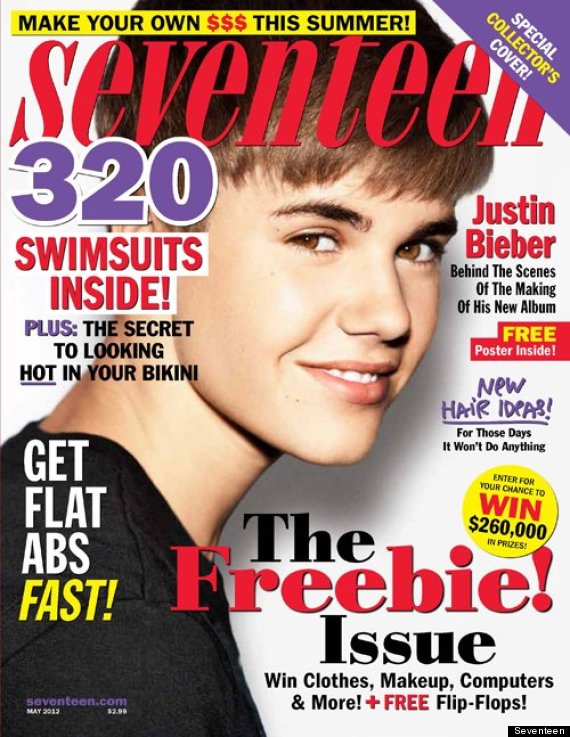 Justin Bieber's Many Looks Through The Years
SUBSCRIBE AND FOLLOW
Get top stories and blog posts emailed to me each day. Newsletters may offer personalized content or advertisements.
Learn more