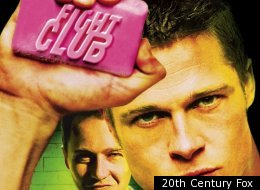 By Luke Dempsey for Bookish
In a world, where almost every book ever published becomes a movie... In a world, where Atticus Finch is considered everyone's favorite movie hero... And in a world, where you'd imagine the President of the United States might have slightly more pressing concerns, comes a weekend in which Obama introduces a new print of "To Kill a Mockingbird" on the USA TV network.
And why not? It's been 50 years since "Mockingbird" first hit screens, and it's still considered one of the best book-to-movie projects. Even its author, the notoriously tight-lipped Harper Lee, said this week, "I believe it remains the best translation of a book to film ever made." To celebrate, we've picked 19 other movies President Obama might want to laud, should he find himself with a spare weekend.
Oh, and before you throw a fit, we reckon you've all heard of "The Hunger Games," "The Help," and the Harry Potter series, and even though they're all good movies, we decided to give them a rest.
So sit back, crack a spine and fling a DVD in the machine, and enjoy our top 20 book adaptations for the cinema – a list, as you will see, that would be mostly empty without Sean Penn and Danny Boyle:
Who's to argue with either Harper Lee, or the President of the United States? Lee's extraordinary novel of racial politics still shocks and moves on the page; the movie features an Academy Award-winning performance by Gregory Peck as the lawyer trying to save a small-town life.

To your flock - and your children's book - be true! Dick King-Smith's charming novel about a super-loyal pig got the 'Hollywood' treatment in 1995 (though it was actually filmed in New South Wales, Australia, and then dubbed into 'American'). That it lost to "Braveheart" for Best Picture really burned our bacon.

Adapted from the Stephen King novella "Rita Hayworth and Shawshank Redemption," this Tim Robbins-Morgan Freeman prison-break movie has become a cult classic, and shows up on everyone's top movies list - including ours.

This 'almost-impossible-to-believe-he-did it' French language memoir by Jean-Dominique Bauby, about his locked-in syndrome post-stroke (he 'wrote' the book by blinking his left eyelid), was vividly brought to life on screen by director Julian Schnabel in 2007.

Michael Ondaatje's searing Booker-winning novel about the end of World War II warped screens when it appeared in movie theaters in 1996 - and with a cast that included Ralph Fiennes, Kristin Scott Thomas, Juliette Binoche, and Colin Firth, we barely knew who to swoon at first.

To say Chuck Palahniuk's brutal-brilliant novel was about amateur boxing is like saying Jaws (book and film) was about a big fish. Brad Pitt got to take his shirt off a bunch in the 1999 movie adaptation, though, and for that we remain eternally grateful.

This Dennis Lehane insta-classic, about Dave, Sean, and Jimmy and their lives in Boston, MA, had every reader on the edge of their seat; then came Tim Robbins, Kevin Bacon, and Sean Penn to bring them to life (Robbins won best supporting role at the Oscars, and Penn took the big one).

The first of two Jane Austen novels on our list, "Sense and Sensibility" follows the love lives of Mrs. Dashwood's three fatherless daughters, and Ang Lee's adaptation in 1995 had a cast to die for: Emma Thompson, Hugh Grant, Alan Rickman, Kate Winslet, to name a few.

William Styron pretty much invented a phrase for when you're faced with an impossible choice with his soul-chilling novel about Sophie, her two children, and Auschwitz. It wasn't even close when Meryl Streep won Best Actress at the Academy Awards; Kevin Kline and Peter MacNicol weren't half bad either.

Bernstein and Woodward, the Watergate break-in, 'Deepthroat,' and the impeachment of a president: the original reporting won a Pulitzer (oh, and it changed a country, too); the book continues to be read slack-jawed 40 years later; and the movie, starring Robert Redford and Dustin Hoffman as the campaigning journalists, won a slew of Academy Awards.

From Presidents to Kings -- the story of the corruption of Willie Stark brought Robert Penn Warren a Pulitzer Prize in 1947. The movie, two years later, garnered three Academy Awards including Best Picture, and Best Actor (Broderick Crawford). (The remake in 1996, starring Sean Penn, Jude Law, Kate Winslett, Mark Ruffalo, and even James Gandolfini, was pretty close to a turkey, despite the talent on offer.)

The story of a Catholic nun in Angola - not the African country, but the site of the Louisiana State Penitentiary - and the death penalty she fought to end. Sister Helen Prejean's powerful memoir about her work behind bars was brought to tear-jerking life by Tim Robbins in 1995, and starred his then-wife Susan Sarandon, and Sean Penn, who seems to appear in every book-to-movie adaptation ever made.

Our second Jane Austen - this time, the story of spoiled title heroine "Emma" (Woodhouse) and her convoluted love for Mr. Knightley - was, for the 1995 movie starring Alicia Silverstone, given a re-vamp from its 19th-century setting and dropped into affluent, 20th-century Beverly Hills.

More high-school shenanigans, this time via undercover scribe Cameron Crowe, who spent a year pretending to be a student at Clairemont High School in San Diego. The movie of his book (currently out of print) starred - you guessed it - Sean Penn, a young Nicholas Cage, and Phoebe Cates sans her bikini top.

Not just a great soundtrack, few moviegoers realized that the Coen Brothers' rollicking tale of chaingang escapees (including George Clooney and John Turturro) was loosely based on Homer's "Odyssey." (Sadly, bluegrass hadn't been invented in ancient Greece, otherwise students around the world might be a bit more happy to study it.)

One of the few movies that directly nodded to its literary origins in the title, this critically-beloved 2009 flick is called, "Precious: Based on the Novel 'Push' by Sapphire." Penname of Romona Lofton, 'Sapphire's' account of incest and abuse was stirringly brought to life thanks to the production monies of Oprah Winfrey and Tyler Perry - and, made a star of Gabourey Sidibe as Claireece 'Precious' Jones.

Danny Boyle's surprise Academy Award runaway prize winner - it only lost in two of ten categories in which it appeared at the 2009 Oscar ceremony - was based on a genre-making novel by Vikas Swarup called Q&A.

Russell Banks intensely sad novel, (based as it was on a real bus crash in Alton, Texas, in 1989, and the subsequent rush to sue and blame), was transposed to rural Canada in Atom Egoyan's three-hanky adaptation starring genius Brit actor Ian Holm.

Our second Danny Boyle pick (he's the Sean Penn of directors - his movie adaptation of Aron Ralston's "Between a Rock and a Hard Place" was pretty darned strong, too) brings to comically-sickening life Irvine Welsh's novel about a bunch of heroin-addicts in Edinburgh, Scotland. Despite the broad accents - and with Welsh himself appearing alongside Ewan McGregor (Welsh played a drug dealer) - the movie became a cult classic, so far grossing a staggering $72 million worldwide (that'll buy you a lot of smack).

She wrote and drew the books (Persepolis, and Persepolis 2); she co-directed the movie; what didn't she do? Marjane Satrapi's autobiographical account of life in Iran pre- and post-the Islamic Revolution became an Oscar-nominated hit when it made it to the big screen in 2007.