Brooklyn Decker has been quite a busy lady. She appears in two upcoming, star-studded flicks, "Battleship" and "What to Expect When You're Expecting," and still manages to stay in tip-top shape to boot, as we saw thanks to her recent bikini photos.
Decker covers the May issue of Women's Health and dished on life with her tennis player husband, Andy Roddick, how she manages to stay fit and what girls she's currently crushing on.
Decker, who rose to fame with her 2010 Sports Illustrated Swimsuit Issue cover, married Roddick in 2009, and admitted that he helps her stay grounded when it comes to staying in shape.
"Being married to Andy has given me a new appreciation for my body," she told the magazine. "He's taught me that it's not how thin you are that matters. It's how your body performs, how it endures wear and tear."
She endured her own fair share of wear and tear when getting in "Battleship" shape. In fact, she chose to hike with her co-star Taylor Kitsch in order to get to know him, rather than indulge in a dinner meeting.
"You create a bonding experience that you never would have had," she said about working out with friends. "My hike with Taylor Kitsch [her love interest in "Battleship"] was very strenuous, and we needed ropes to get to the top of the summit. But when we were finished, we knew each other a lot better than if we had just had the usual dinner and drinks night. Plus, no matter how much time you spend in the weight room, you simply can't get a better workout for your legs than when you go for a long hike."
She may be romancing Roddick in reality and Kitsch on the big screen, but that doesn't stop Decker from having some girl crushes of her own. She revealed she's currently infatuated with Kristen Wiig, Lana Del Rey and Erin Andrews.
"When I see a woman who's overcome obstacles, who's done something with her life, I want to say to her, 'Wow, you're cool. Your career is awesome, and I'd love to hang out with you.' It's a respect thing," she said.
So does Decker's foray into film mean she's leaving the modeling gigs behind? She recently revealed to the Daily Mail that she never found modeling all that interesting.
"I loved the travel but I didn't love the work," she said. "I mean, come on, modeling is only so stimulating!"
For more from Brooklyn Decker, head over to Women's Health, or check out the May issue, on newsstands April 17.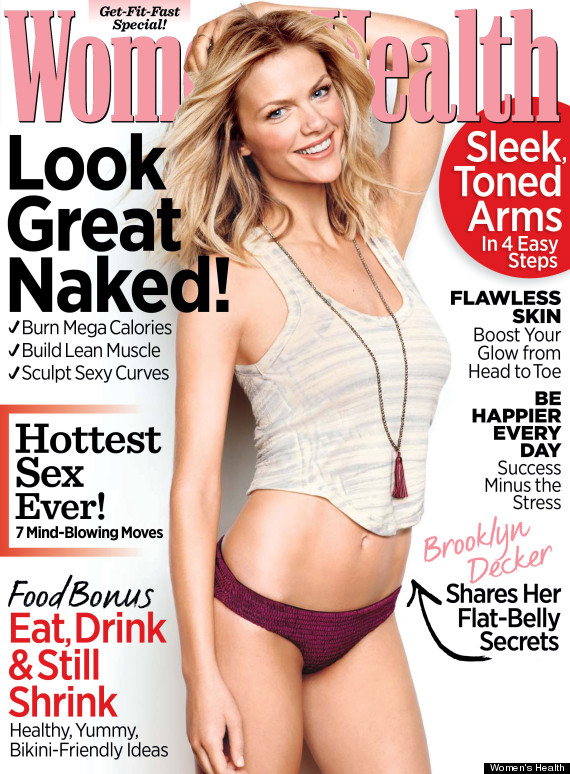 PHOTO GALLERIES
Brooklyn Decker