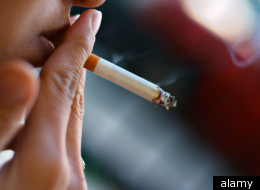 By Daniel Lefferts for Bookish:
Bad news for the City of Brotherly Love: According to a recent study, Philadelphia is in direly poor health—it's ranked the least healthy city in the state of Pennsylvania, and its obesity rates and percentage of smokers are among the highest in the nation. It's not entirely residents' fault, though, researchers say: Access to healthy and organic foods is severely limited, and many of the city's recreational centers are located in unsafe areas and have fallen into disuse.
Philadelphia may be having its day in the doctor's office, but a number of other American cities are notoriously in need of a health kick, too. We looked at seven cities blighted by physical and mental health crises, and are happy to recommend a book to help each of these ailing cities set out on the road to recovery.
Healthy eating doesn't seem to sit well with the place known for its cheesesteak. Among the 10 largest U.S. cities, Philly weighs in as the most obese, which has led city officials to propose such measures as a citywide soda tax and anti-junk-food initiatives in public schools. Researchers agree that the city's malnutrition can be linked to its poverty crisis: The temptations of cheap, good-tasting fast food are plenty. But the promise of Jonni McCoy's cookbook, "Healthy Meals for Less: Great-Tasting Simple Recipes Under $1 a Serving," is hard to refuse. McCoy shows readers how to cook easy, delicious and nutrition-rich meals that won't take up a lot of your time--and cost less than a trip to Burger King.

Tulsa reigns supreme as the top smoking city in the U.S. 24.6 percent of residents are regular smokers (compared to percentage of smokers nationally--19.3 percent), and they light an average of 16.2 cigarettes a day, The Daily Beast reports. Smoking kills half a million people per year in the U.S. alone; that's not to mention all the other health woes associated with the habit. According to the same report, Tulsans are also among the least likely to try quitting. In 2010, only 26.9 percent of smokers there chewed nicotine gum, 32.8 percent stuck a patch on their bodies, and 7.4 percent went with a full program. Could reading a book possibly succeed where other methods have failed? If any title stands a chance, it's Allen Carr's "Easy Way to Stop Smoking," the most popular quit-smoking book in the world. Carr attacks the habit by debunking myths about its benefits (such as its supposed ability to relieve stress), and identifying the surest ways to succeed and the likeliest reasons you might fall back.

Knoxville is the "asthma capital" of the U.S., according to the Allergy and Asthma Foundation of America. The warm Southern climate raises a deadly army of weeds and flowers, whose pollen is stirred up and spread widely by consistent winds--nothing less than an asthmatic's nightmare. Patrick McKeown's "Asthma-Free Naturally: Everything You Need to Know to Take Control of Your Asthma" outlines non-medicinal ways of alleviating asthma symptoms--including alterations to diet, exercise, and sleep patterns. He also introduces readers to the Buteyko Breathing Method, a popular "breathing retraining" therapy used as a holistic treatment for asthma.

HIV and AIDS are no doubt national afflictions, but the rate of incidence (that is, the number of HIV-positive test results) is highest in Miami, according to a study conducted by the U.S. Centers for Disease Control. In "The Wisdom of Whores: Bureaucrats, Brothels and the Business of AIDS," Elizabeth Pisani, an epidemiologist and AIDS researcher, presents the story of the epidemic, and the efforts to contain it, over the last few decades. She zeroes in on the core hurdles facing scientists and sex educators--namely, federal and state governments' reluctance to provide information and safe-sex materials to marginalized groups, such as needle users and prostitutes, who need them most.

Numerous studies have linked urban life to stress and anxiety, and surely New York City--with over 8 million residents, sky-high rents and a notoriously competitive job market--is no exception. Residents of the Big Apple might consider using that half-hour of no cell service on the subway to dive into a classic of Eastern philosophy: Jon Kabat-Zinn's "Wherever You Go, There You Are." In this introduction to the practice of meditative mindfulness, Kabat-Zinn teaches readers how to turn off incessant brain chatter, extinguish negative thinking and accept present circumstances without resistance. Worry not--the book is no prescription for slothful tranquility. Rather, Kabat-Zinn insists that damming the flow of fretful thinking allows one to redirect energy in more meaningful and productive ways.

Detroit is the most dangerous city in the U.S., says "Forbes" magazine, and it has the crime stats to prove it. In the year 2010, there were 1,111 violent crimes reported for every 100,000 residents, and there were a staggering 345 murders. Pervasive violence can be traced to any number of causes, and recession-embattled Motor City has a host of complicating socioeconomic woes, to be sure. But any effort to curb large-scale violence begins with a basic conversation about its root psychological cause: fear. In "The Science of Fear: Why We Fear Things We Shouldn't--and Put Ourselves in Greater Danger," Daniel Gardner explains how our brains' risk-processing mechanisms have failed to adapt to the general harmlessness and security of the contemporary world. We're evolutionarily ready to take on dangers that simply don't exist, and as a result harbor irrational fears and exhibit unnecessarily aggressive behaviors.

Hard-hitting job losses and unfailingly lousy weather have earned Buffalo, New York, the title of "Most Depressing City in America," according to a recent Gallup poll. Apparently, only 76.5 percent of Buffaloans were satisfied with their community and less than half felt optimistic about the future. Andrew Solomon's National Book Award-winning "Noonday Demon: An Atlas of Depression" combines the author's personal memoir of depression with a comprehensive social history of the disease. Solomon takes stock of the available treatments--both medicinal and alternative--including a few readers may not have heard of (any Buffalo residents up for an animal blood bath in West Africa?).
Read more at Bookish