And while we love the ScarJo pics (um, especially the ones with Mark Ruffalo), we couldn't help but be reminded of another stylish lady's Vogue cover: Sarah Jessica Parker, who's doing pretty much the same arms-akimbo, smile-towards-the-left pose on her Vogue cover from August 2011.
"We started sipping dirty martinis with some friends of hers, and she opened a debate, which was 'Are you born a killer, or are you made into a killer?' " McCartney recalls. "I thought, Wow, she's not just a pretty blonde actor."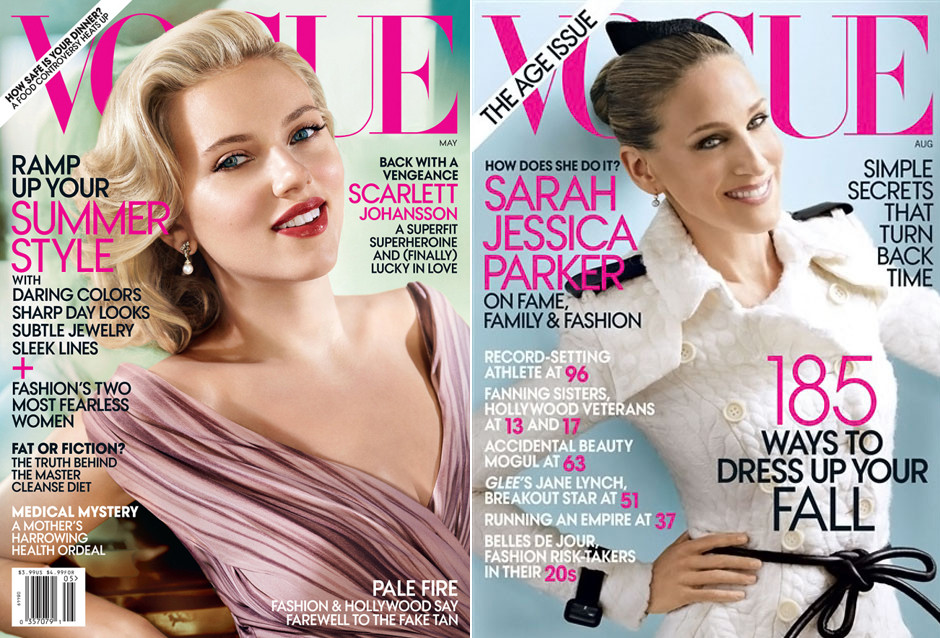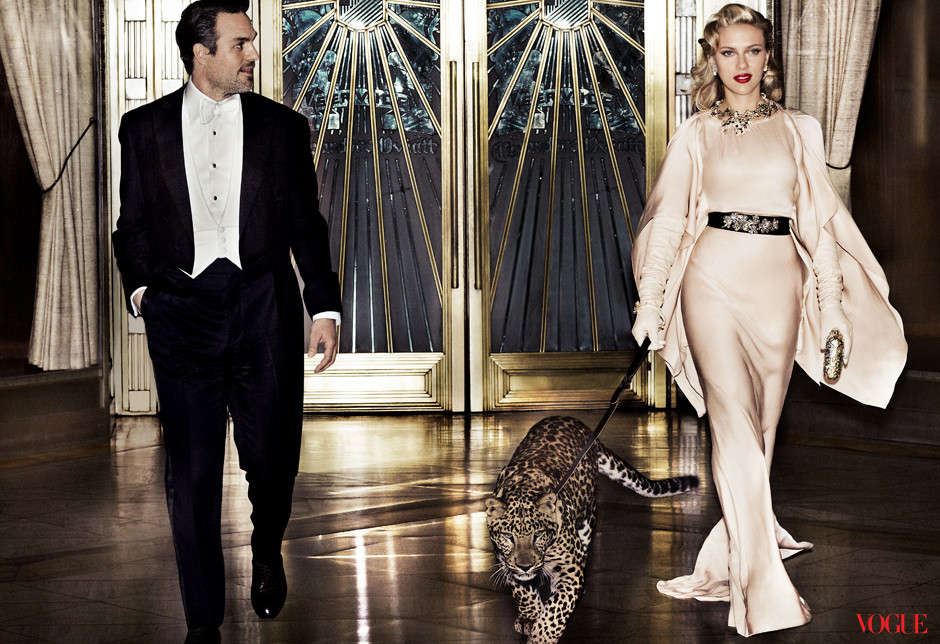 See ScarJo's style evolution!
Scarlett Johansson's Style