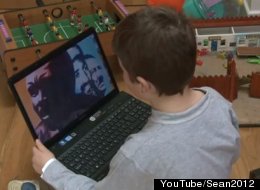 On the heels of last month's "Kony 2012" comes a new viral video aiming to tackle Ireland's cutbacks in overseas aid.
YouTube video "Sean 2012" tells the story of a boy who wants to "go to Uganda and stop Kony" after watching the viral hit. But his older brother helps him understand that he might better help the complex situation by lobbying politicians from Ireland.
"Sean 2012" ties in with Act Now 2015, an existing campaign spearheaded by the University College Dublin to get the Irish government to honor a pledge to raise its overseas aid budget to 0.7% of gross national product (GNP) by 2015.
But according to the 2011 Humanitarian Response Index, Ireland falls short of this goal and currently contributes only .52% of its GNP to foreign aid.
The filmmakers hope Irish citizens who watch the video will sign an online petition intended to spur action from the Irish government on the issue.
For more on the movement, check out the 'Sean 2012' Tumblr blog or the group's Facebook page.