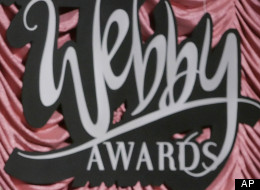 Nothing will replace the immeasurable power of a protest that gathers thousands of people in a city square. But a number of organizations and social networking websites have given activists the tools they need to raise awareness around critical social issues, thus giving them the knowledge, and imbuing the passion, to stand up and lend their voices to a cause.
To recognize the initiatives that play such a critical role in galvanizing the masses, the Webby Awards panel has chosen five nominees for its inaugural People's Special Achievement Webby for Social Change. The honor recognizes those who have played "an integral role in advancing and organizing the masses in 2011's sociopolitical climate."
To learn about the five nominees, click through our slideshow below and then cast your vote here.
SLIDESHOW:
By galvanizing the masses, connecting complete strangers and allowing its users to create eye-opening petitions, Facebook has played an integral role in informing people of -- and getting them to fight for -- critical social issues.

When the voiceless desperately need a sounding board, they turn to Twitter to, in 40 characters or less, share with the world the injustices they've witnessed and their quenchless desire to formulate change.

Within six days, more than 100 million people were pulled into a world where warlord Joseph Kony leads Ugandan children into forced conflict. Because of the ease at which users can upload and share videos, YouTube's platform has immeasurably widened the reach of activists determined to share stories about some of the world's most pressing social issues.

To alleviate poverty worldwide, Kiva.org enables lenders to donate as little as $25, through its microfinance network, to help budding entrepreneurs get their businesses off the ground. Since its 2005 founding, the nonprofit has doled out $301 million in loans.

Whether the goal is to stop worker abuse at Apple or prosecute the neighborhood watchman who fatally shot Trayvon Martin, Change.org gives activists the tools to launch a petition informing the public of the injustice at hand, and an opportunity to lend their voice to the cause.