"A Look Back" is a daily column that highlights a moment from fashion's fabulous past. Today's pick is of Liv Tyler backstage at Madison Square Garden during a 1994 Aerosmith concert. The model and actress went on to star in "That Thing You Do!" and "Empire Records," where she proved that she can rock a beehive and a school girl skirt, respectively. The statuesque brunette is not only fortunate enough to call Steven Tyler dad, but is also on a first-name basis with fellow rockstar spawn Stella McCartney (the benefits of that relationship can be seen in her red carpet style). What do you think of her '90s backstage digs?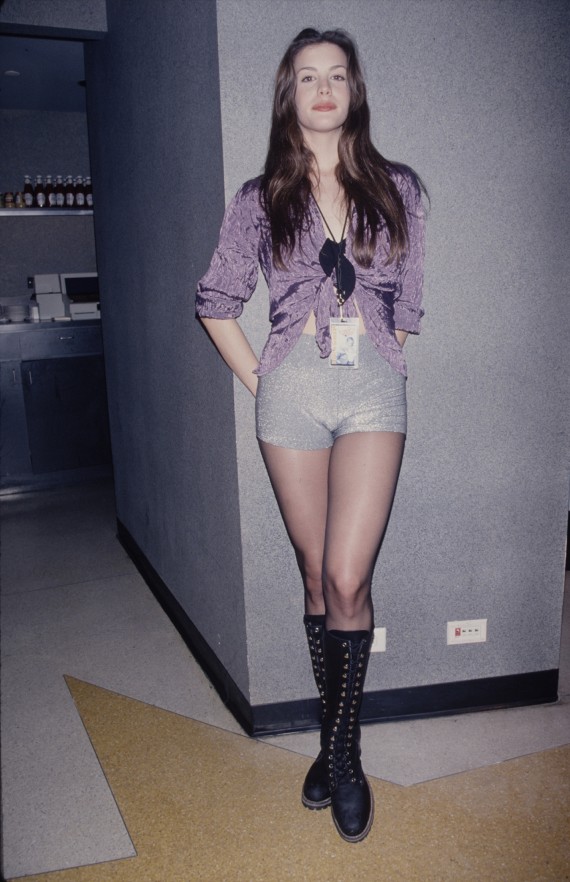 Getty Images
Shop the look and check out more from our A Look Back archives: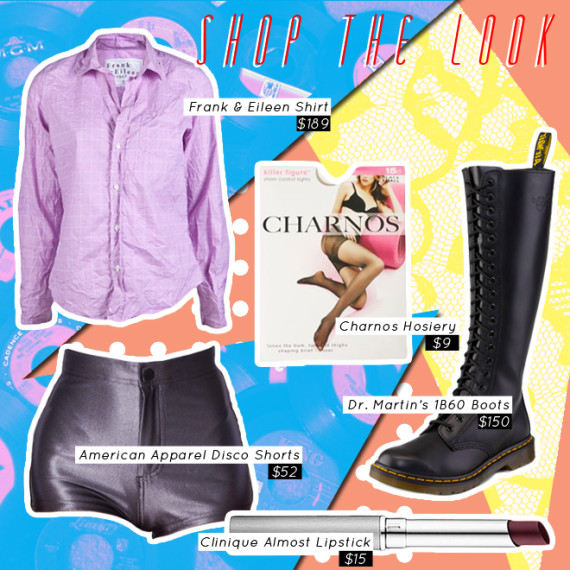 Frank & Eileen Shirt, Charno's Hosiery, Dr. Marten's 1B60 Boots, American Apparel Disco Shorts, Clinique Almost Lipstick in Black Honey
PHOTO GALLERIES
A Look Back
Want more? Be sure to check out Stylelist on Twitter, Facebook and Pinterest.