In an effort to boost sales following the 2011 tsunami, Japanese ad agency I&S BBDO created these intricate laser-cut designs for their client, Umino Seaweed. The patterns combine high-tech gadgetry with traditional Japanese themes and motifs, like cherry blossoms and tortoise shells, meant to symbolize good fortune, happiness and longevity.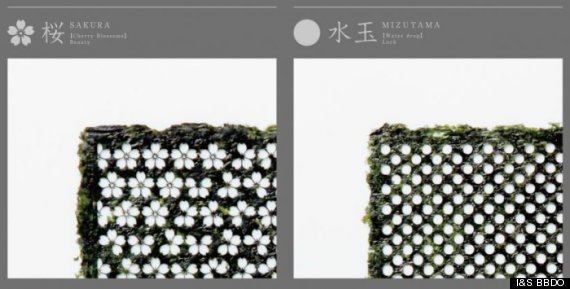 The designs recently took home top honors at advertising competition Spikes Asia. On I&S BBDO's profile, the company called the project "entirely new for the industry ... [that] convey both our wish for the future, as well as our respect for the past."
SUBSCRIBE AND FOLLOW
Get top stories and blog posts emailed to me each day. Newsletters may offer personalized content or advertisements.
Learn more