Alison Brie On 'Community': Abed And Annie's Possible Hook Up And More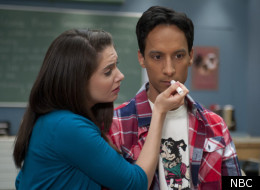 With every project, Alison Brie reveals new facets of the talent that is quickly making her one of the fastest rising stars in Hollywood.
On television, Brie is the naive and neurotic college student Annie in NBC's "Community." On AMC's "Mad Men," she plays prim and proper Trudy, wife to Pete Campbell.