You might recognize the name Samantha Ronson -- sister of hipster fashion designer Charlotte Ronson and DJ extraordinaire Mark Ronson, Lindsay Lohan's former flame. With her latest album, Chasing the Reds, Ronson has come far since her tabloid days when she was dating Lohan. And, in Elle magazine's May 2012 issue, we get to see inside her new home in Venice Beach, California.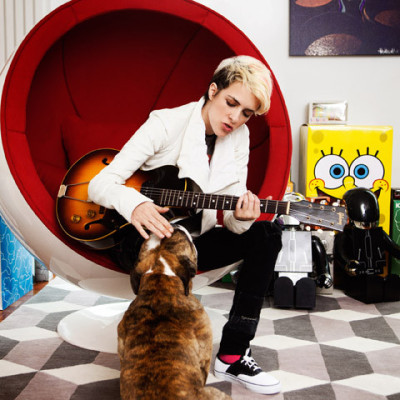 Photo by Doug Inglish, courtesy of Elle.
Everything in Ronson's home seems almost slightly left of center -- her closet is filled with more sneakers than heels, and toys outnumber any visible furniture. Yes, really. And if her collection of Kidrobot figurines is any indication -- she has at least 300 Dunny and Munnyworld mini action figures -- it's as if Ronson (still) hasn't grown up, at all. And, that seems to be just the case. "I'm like a big kid," says the now singer-songwriter, later adding "If I could have a trampoline in here I would!"
Although we had but a small sneak peek into Ronson's three-story home, we were nonetheless impressed by how it perfectly reflects her style, from the pink pool table to the graphic artwork. And, of course, all the kids' toys. Let's be honest: Who wouldn't want a home big enough to fit a trampoline?
To read the full article and peek inside Ronson's home, head over to elle.com.
And you tell us...is it OK for a grown-up to decorate with kids' toys?
Have something to say? Be sure to check out Stylelist Home on Twitter, Facebook and Pinterest.
Related Video: