Woman Hurt During Sex Wins Workers' Comp Suit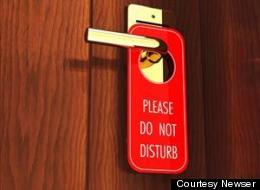 An Australian judge has ruled that a woman who got injured during sex is entitled to workers' comp.
It seems she was out of town on business and brought someone back to her hotel room. In the midst of a passionate encounter, a light fixture fell on her. The woman sued after the government, her employer, declined to pay for her injuries.