The Funniest Someecards Of The Week (PICTURES)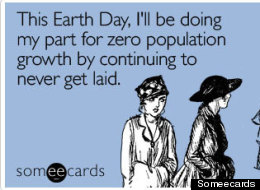 With tax day falling on Sunday this year and Emancipation Day on Monday, the week started off on a good note for all the procrastinators out there who left their taxes for the last minute. For others, the week was more stressful -- the secret service came under fire for a prostitution scandal, Mitt Romney and Obama sparred over dogs, and Ted Nugent got into some hot water for being, well, Ted Nugent.
Luckily the folks at Someecards had a new batch of jokes to take some of the edge off, so check out our favorite cards of the week and check out the site to see more!