Two Utah men were arrested after they allegedly set potentially deadly booby traps on a popular hiking trail.
Benjamin Rutkowski, 19, and Kai Christensen, 21, allegedly built several elaborate devices, including a swinging ball of spiked sticks surrounding a 20-pound rock, and small pits of spikes hidden along the trail in South Fork Canyon near Provo, according to KSDK.
Both traps were rigged with tripwires.
A U.S. Forest Service Officer -- who luckily had previous military training in finding similar devices -- found the traps on April 16, and arrested the two men after they allegedly posted about the traps on their Facebook pages.
Story continues below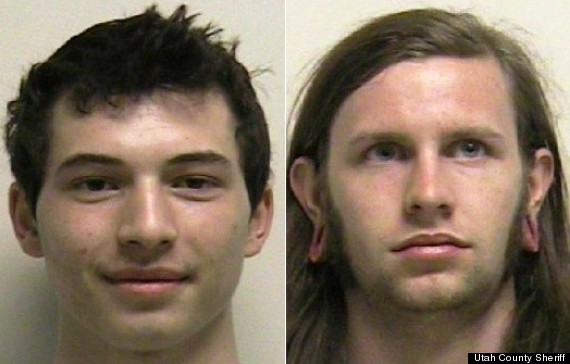 Cops said Rutkowski and Christensen admitted to their crimes on Saturday, according to Fox13. They were charged with reckless endangerment, but would have been slapped with felonies had anyone been hurt, the New York Daily News reported.
SUBSCRIBE TO & FOLLOW BREAKING ALERTS
Never miss a thing. Sign up for up-to-the-minute breaking news alerts delivered straight to your inbox. Learn more