"A Look Back" is a daily column that highlights a moment from fashion's fabulous past. Today's pick is of Calista Flockhart in 1999 looking like her professional television alter ego Ally McBeal. The petite blonde won a Golden Globe and was labeled a post-feminist icon for her role in the series. What do you think of the actress' off-duty corporate suiting?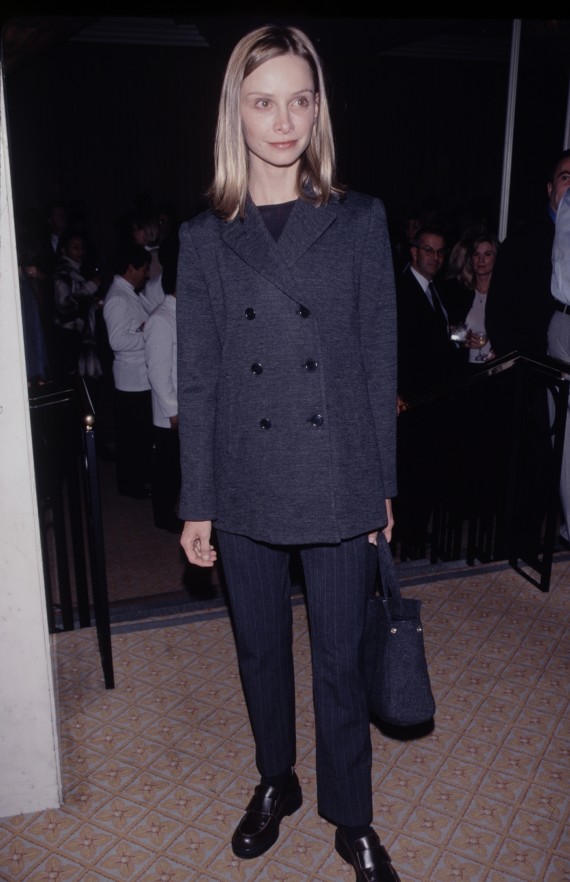 Getty Images
Shop the look and check out more from our A Look Back archives: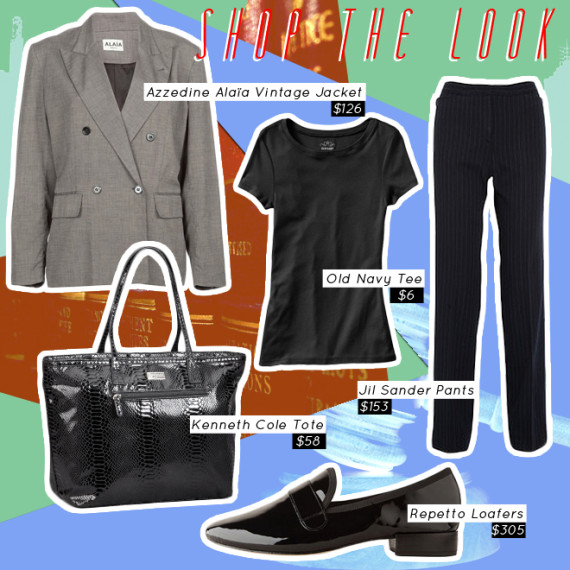 Azzedine Alaïa Vintage Jacket, Old Navy Tee, Kenneth Cole Tote, Jil Sander Pants, Repetto Michael Loafer
PHOTO GALLERIES
A Look Back
Want more? Be sure to check out Stylelist on Twitter, Facebook and Pinterest.