WHAT: The former Mrs. Marilyn Manson looked elegantly laid-back in an airy, printed jumpsuit (an ensemble that wasn't all black for once). She accessorized with matching bangles on both wrists, pale green shades and a pair of blackwedges.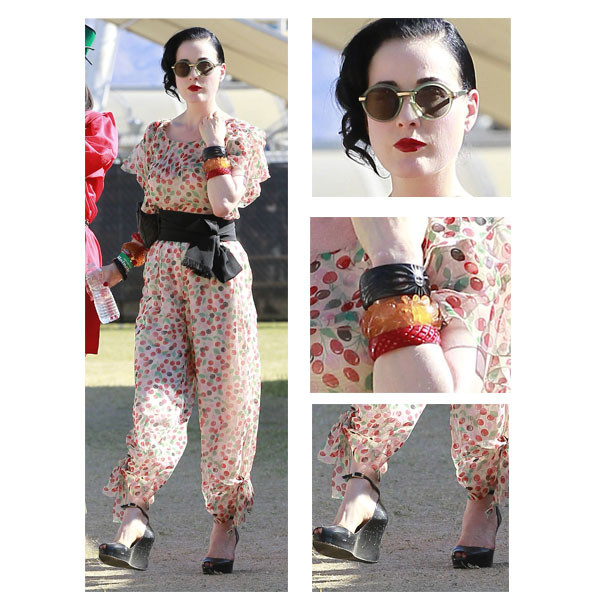 SUBSCRIBE AND FOLLOW
Get top stories and blog posts emailed to me each day. Newsletters may offer personalized content or advertisements.
Learn more