Creative Geniuses tend to hang out with other Creative Geniuses and here at Healthy Living, our online community is a place to hang out and exchange our experiences. We'll be cheering one another on, offering daily support and making this month an imaginative adventure to navigate together.
Each day, we'll share your Facebook and blog comments in response to Danielle LaPorte's "30 Days To Fire Up Your Creative Genius" challege (Missed it? You can still catch up HERE) through colorful word clouds that we hope serve as soul-firing inspiration.
If you haven't, subscribe for the 30-Day challenge newsletter NOW. And don't forget to share your answers with us here and on Twitter!
05/18/2012 11:44 AM EDT
It is NEVER To Late to Be A Creative Genuis
05/18/2012 11:35 AM EDT
Being Open to Fitness Suprises
@ Kbratskeir :

#illbegrateful I forced myself to like running!
05/18/2012 11:32 AM EDT
Taking Care of Your Space
@ MeredithCM :

@healthyliving #illbegrateful for my late-night cleaning session when i walk into a spotless house after work!
05/18/2012 11:32 AM EDT
Blessing Yourself With More Sleep
@ JessieRaizel :

#illbegrateful I go to bed earlier than I used to!
05/16/2012 9:37 PM EDT
What are you doing now that you will be SO GLAD you did later? #illbegrateful
05/16/2012 2:04 PM EDT
In Your Future What Will You Be Glad You Did?
@ arashshirazi :

@HealthyLiving Always stayed in the present. Didn't dwell on past or over-worry about future. And always made time 4 friends! #illbegrateful
05/16/2012 2:03 PM EDT
What Will You Be Grateful For?
05/10/2012 4:36 PM EDT
Credo for Making It Happen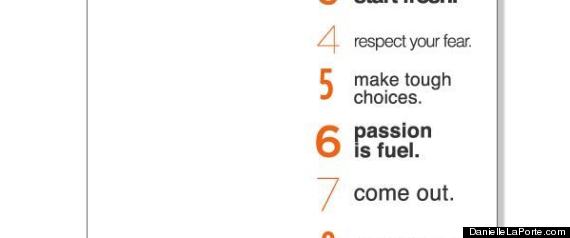 Download this inspiring sign here
05/08/2012 5:54 PM EDT
Gotta Love Muses
05/07/2012 1:25 PM EDT
Describe your perfect work day
What are you doing? Where are you? Who are you with?