Testimony: Royal Oak Principal Took $11,000 From Student Funds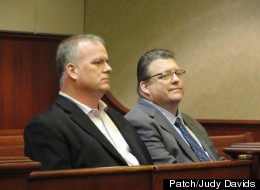 Royal Oak High School Principal Michael Greening took more than $11,000 over two years from cash deposits intended for the school's student activities account, according to police testimony last week.
Greening was arraigned Friday on two felony embezzlement charges, each carrying a maximum five-year penalty and/or fines. He has been on paid administrative leave since Dec. 16 "due to the possibility of financial irregularities in student activities funds," according to Superintendent Shawn Lewis-Lakin. Since that time little information has been released by the school district or Royal Oak Police.