Many artists dream of having their artworks truly speak to their viewers. Yet it seems artist Adam Simon wishes his works were not so convincing. His painting, titled, "Steal This Art" went missing from Momenta Art Gallery in Brooklyn last week.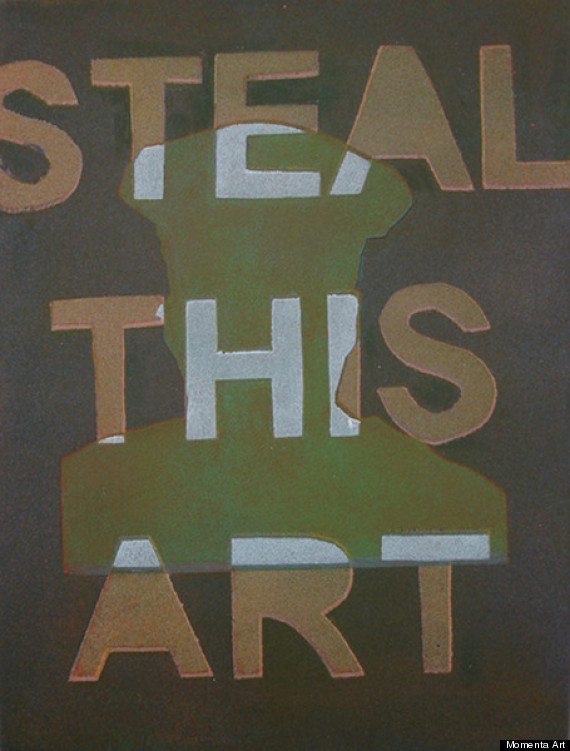 When the work first went missing gallery workers thought Simon was pulling a prank. Yet Simon told the Brooklyn Paper those who believed he was the culprit were "underestimating both me and the work." The $300 piece remains to be found. This point, however, is not funny: the work was meant to be included in a benefit raffle.

The piece was inspired by Abbie Hoffman's 1960's classic "Steal This Book," where the author urged his readers to steal from a "Pig Empire." It seems Hoffman's message is alive and well today -- either that or someone just likes to shoplift from art benefits. Simon's piece is actually part of a series titled, "Steal This Art." (Another painting from the series was stolen last year from Storefront gallery in Bushwick. Maybe Simon should think about adding "Please Don't" to the title.)
We are looking forward to seeing what Simon will do next. In the meantime, do you think this is a playful prank or a serious transgression? Let us know in the comments section below.