The Best Thing You Ate In April 2012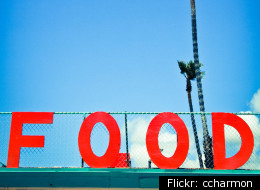 The average person eats about 90 meals per month. That means 90 different opportunities to taste something amazing, try a new flavor or perfect your signature dish. Each month, HuffPost Food is rounding up the best dishes you ate. Sometimes, there might be snazzy themes. But for the month of April, we're keeping it simple: the single best thing you've had at a restaurant this month. (Check out the best dishes from February and March here.)
To be included, just tweet us @HuffPostFood with the hashtag #bestdish or email us at food@huffingtonpost.com.
Haven't been out to dinner lately? That's okay -- if you've been busy in the kitchen instead, send Kitchen Daily the best pics of the home-cooked dishes you've been eating. Just tweet @KitchenDaily with the hashtag #bestdish or send an email to kitchendaily@huffingtonpost.com.
Didn't eat anything particularly great this month? No sweat -- we hope to hear from you in May!