Pregnant Man Thomas Beatie Claims Wife Punched Him In Crotch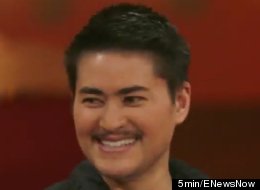 The Pregnant Man claims his estranged wife is a violent alcoholic who once hit him in the "crotch" during a heated argument in front of their kids, according to court documents.
Thomas Beatie -- a transgender man -- has officially filed divorce papers in an effort to end things with his wife of nine years Nancy Beatie. In the docs, Thomas says he's been physically attacked by Nancy on multiple occasions.