Royal Anniversary: Will Prince William And Kate Middleton's Marriage Last?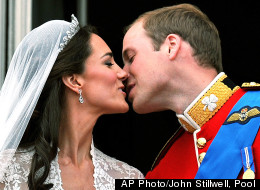 Sunday marks the one year anniversary of Prince William and Kate Middleton's wedding, and while we're certainly rooting for the royal couple, we can't help but wonder: will they last?
After all, William's father, Prince Charles, was said to have strayed in his 11-year marriage to Princess Diana before they split in 1992. And it can't be easy for the young couple to withstand intense scrutiny from the royal family and the public.
So we put the question to the Twitterverse: Will Kate and William's marriage last? Here, some of the responses: