HuffPost College Asks: What Words Will You Never Use Again After College?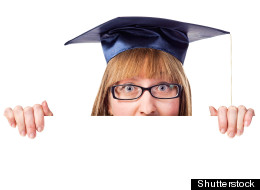 After college, there are some words you will never have to use again.
In some cases, it's refreshing to not have to say you are going to the library to pull an all-nighter. However, it's also a little bit of a buzzkill to realize you can't get excited about "Thirsty Thursday" or getting to sleep in on Fridays.
So HuffPost College asked on Twitter, what words can you forget after graduation? These are your responses, including a few from fellow HuffPost editors and writers: