It's official: Rihanna never rests when it comes to Twitter and Instagram. The singer and "Battleship" actress showed off a decidedly fresh face in a new photo posted on the social networking site this week.
"Well....2nt consisted of us singing Bob Marley, drinkin Vintage Scotch, and my mom thinkin a joke abt Kutcher was appropriate! #Thxtime100," she tweeted April 24.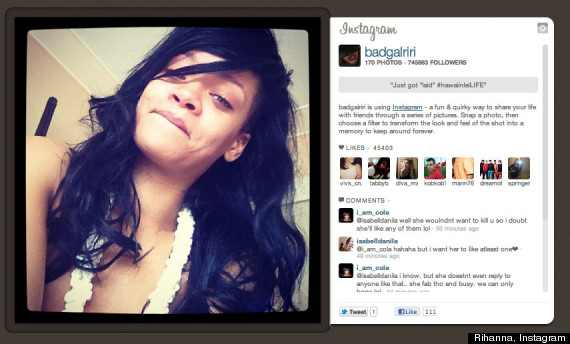 SUBSCRIBE AND FOLLOW
Get top stories and blog posts emailed to me each day. Newsletters may offer personalized content or advertisements.
Learn more